September 15, 2017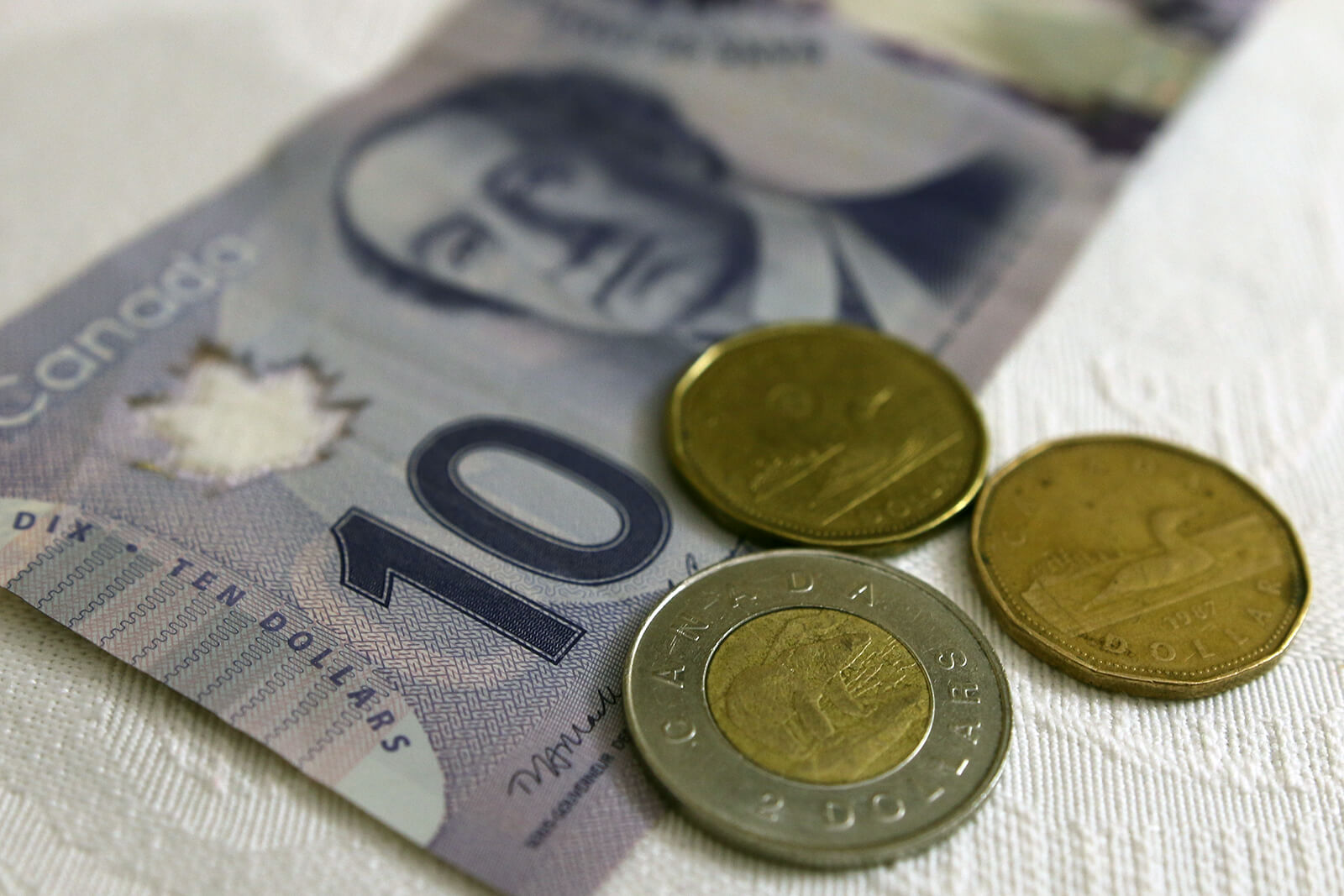 Landscape profession prepares for minimum wage increase
Bill 148: Fair Workplaces, Better Jobs Act, 2017
On Jan. 1, 2018, the minimum wage for workers in Ontario will rise to $14 per hour. Ontario premier, Kathleen Wynne officially announced the increase of $2.40 per hour during a press conference back on May 29, exactly one year before the province's next general election. A second $1 increase is also planned a year later on Jan. 1, 2019.

At the same time, the reigning Liberal government also announced major changes to the province's outdated labour laws, including Ontario's Employment Standards Act, 2000 (ESA) and Labour Relations Act, 1995, in order to update employment law due to a changing workforce and global economy.

These changes are a direct result of a report released in May called the Changing Workplaces Review. Now known as Bill 148, the Fair Workplaces, Better Jobs Act, 2017, also proposes changes to on-call pay, overtime pay, holiday pay, sick days and vacation pay to name a few.

Impact on business and clients
Landscape Ontario member, Jay Murray, owner of TLC Professional Landscaping in London, Ont., has spent a great deal of time figuring out the impact of the Act on business. Murray says he needs to give clients on contract some indication of how costs will change and has created a scenario using an average 10-employee ground maintenance company.

The bottom line: a nearly 24 per cent increase in labour costs in 2018 with an additional 18 per cent increase in 2019 (primarily for operators with on-call employees).

Murray says with labour costs typically making up 40 to 60 per cent of revenue, that translates into increases of about 12 per cent this year and nine per cent the following year that will be passed on to clients. For a complete breakdown of Murray's numbers, see the Letter to the Editor.

BY THE NUMBERS
Half of the workers in the province who earn less than $15 per hour are between the ages of 25 and 64, and the majority are women.
Statistics Canada says 9.2 per cent of workers in Ontario (540,000 people), currently earn the minimum wage of $11.40 per hour.
30 per cent of workers in the province earn less than $15 per hour.
Alberta became the first province to pass a $15 minimum wage (in Sept. 2016) which goes into effect Oct. 2018.
READ MORE
Temporary foreign workers
Michael Tilaart is the owner of Dutchmaster Nurseries, which produces a large variety of trees and plants at it's 1,000 acre property in Pickering, Ont. With over 120 employees during peak season, including 60 temporary foreign workers, Tilaart says the proposed labour law reforms could have a significant impact on his labour costs.

"The one thing that I think is just absolutely wrong is the time frame in which they are pushing this through," he said. "I'd have no problem with a minimum wage increase if it was done over a five or a seven year period. I think the minimum wage should go up, but not as quick as it is."

It could be especially problematic for business owners in the grower sectors, which rely on participation in the Temporary Foreign Worker Program, he added.

"When it comes to the offshore program, the workers are thrilled with the amount of money they are making. And when you do the true costs, they are already making more than minimum wage, because they are being provided accommodation, transportation and a variety of other benefits."

Tilaart also raised the issue of CPP, WSIB and EI as examples of how the sudden rise of minimum wage will impact employers.

"People fail to realize that WSIP, the government pension plan and EI are all percentage based," he explained. "When you factor each of those benefits in, it generally works out to an additional 13-16 per cent per employee. So when you look at a $2.40 raise, it actually costs the company quite a bit more than that."

Karl Stensson, owner of Sheridan Nurseries, a grower and retail operation based in Georgetown, Ont., echoes Tilaarts concerns.

Stensson said the additional 13 per cent for things like benefits and EI works out to another 25 cents per hour at $14 and 35 cents more per hour at $15.

For just over 100 workers on their farm, wages and benefits could cost more than $4,000 additional per day.

Stensson said another major issue is that such a huge increase now brings minimum wage earners to almost the same level of pay as more senior staff.

"We haven't even worked into our schedules what that is going to cost us," Stensson said, but feels something will need to be done.

Stensson said he doubts any business can absorb the increase and will basically have two choices in order to maintain their margins: increase prices or cut staff.

"When it's all said and done, we have decided our prices need to go up at least three per cent to cover the minimum wage increase and probably another two per cent to account for inflation," Stensson explained.

Sheridan is already well into the process of working on budgets and pricing for next year and now considerations will need to be made regarding the wage increase.

"To do it so fast is absolutely ridiculous," Stensson says, adding it would be much easier to plan for if phased in over a much longer time frame.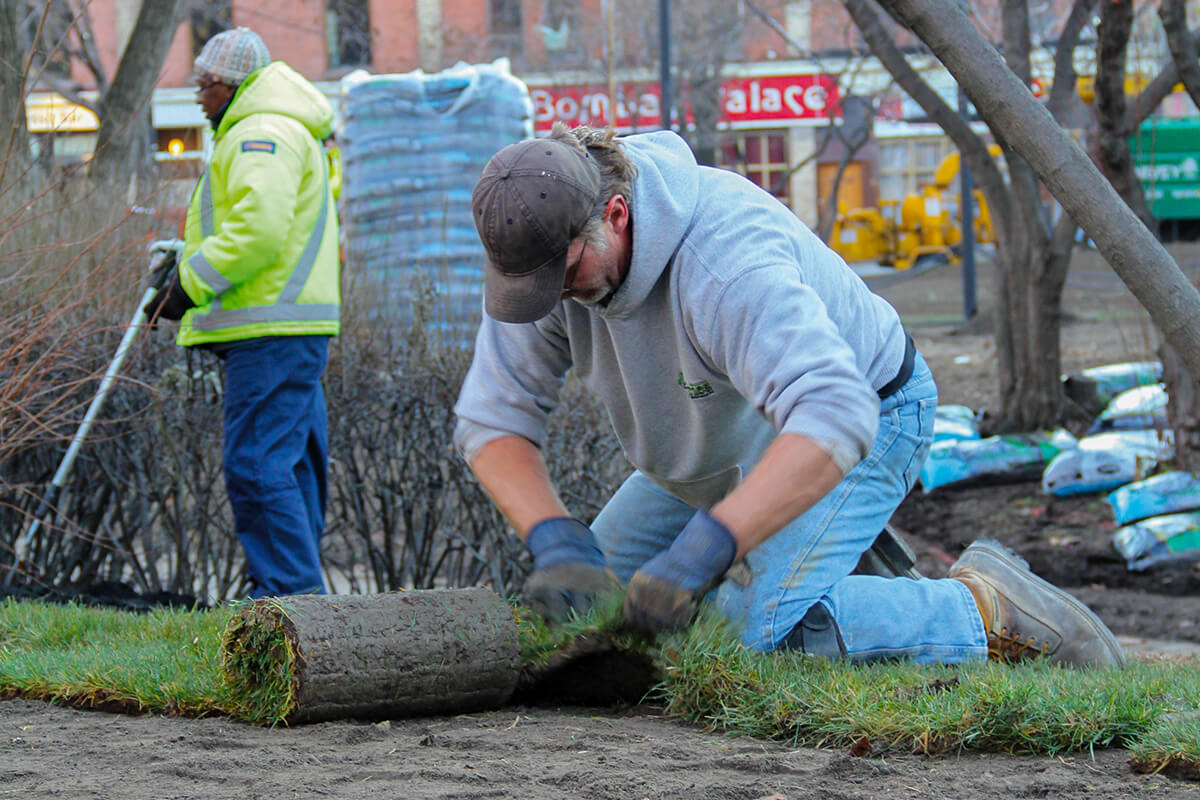 The increase to minimum wage will also add pressure to raise wages for staff who will earn just over the new, higher rate.
---
More than wages changing
In addition to the minimum wage increase, many other changes under Bill 148 will have an impact. Changes are coming to overtime and holiday pay, sick days, vacation pay and on-call pay.

Brian Tester helps run TNT Property Maintenance with his parents in Kitchener, Ont. Tester is cornered that the on-call and three-hour daily minimum requirements could devastate snow and ice contractors. "What happens if you have your team ready for a major event and it doesn't happen?" He wondered. "The company doesn't make anything, but they still have to pay their whole staff. It could be a real long winter if you had a number of those types of scenarios."

Challenges ahead
Stensson, like a lot of business owners, questions the objectives of the government and wonders if employees will actually benefit from the change. He said many business owners agree the solution is to raise prices to cover costs.

"In the long run, there may be more money out there for the minimum wage earner, however, they will have to pay more for what they are buying," Stensson said.

For Murray, Tilaart, Stensson, Tester and other business owners in Ontario, they also need to factor in rising hydro rates, a poor Canadian dollar and the implications the minimum wage increase will have on the goods and services they purchase from suppliers.

Read more about this topic on in the Letter to the Editor.