October 15, 2015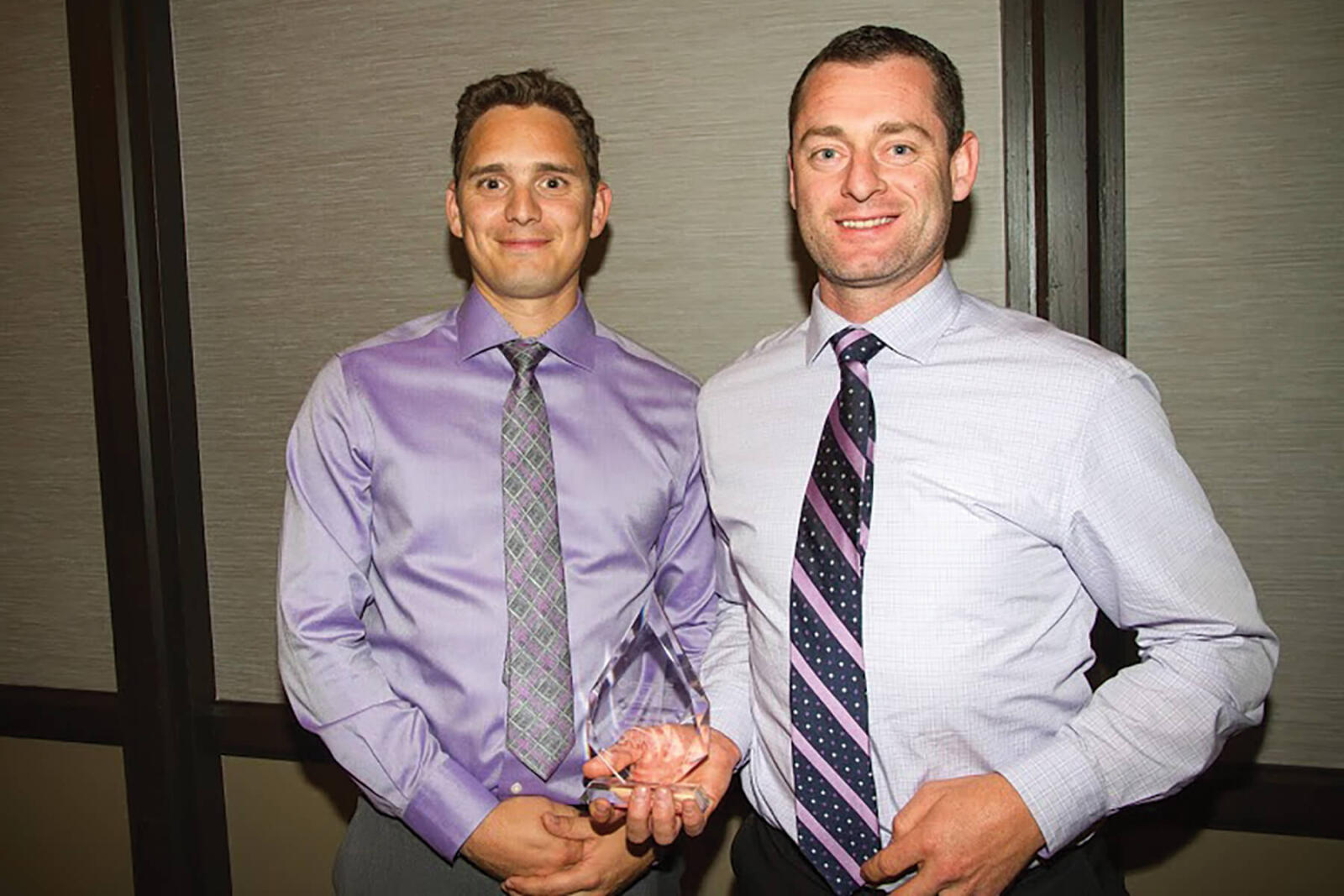 Landscape Ontario members bring home awards from national competition
A number of Landscape Ontario members took home awards from the National Awards of Landscape Excellence ceremony in Winnipeg, Man., on Aug. 19.
Dutchmaster Nurseries, of Brougham, won the prestigious Grower of the Year Award. The entry qualifies for the International Grower of the Year Award competition next year, hosted by the International Association of Horticulture Producers in Essen, Germany.
Sheridan Nurseries, in Etobicoke, won the Garden Centre of the Year Award "for its commitment to growing teams, gardens, sales, environment, gardeners, technology and connections within the retail sector."
Other Landscape Ontario winners at the National Awards were Welwyn Wong Landscape Design, of Manotick, receiving the Dynascape Award for Landscape Design; Clintar Landscape Management – Mississauga, which won the HortProtect Award for Commercial Maintenance; and Landmark Group of Thornbury, winning the HortProtect Award for Residential Maintenance.
Seven awards were given out to members across the country that showcased excellence in the landscape, garden centre and nursery sectors of the industry. As well, three Green for Life Awards were given to outstanding businesses and individuals who demonstrate the green for life values in their communities.
Competition was fierce in the landscape category, with 34 entries coming in from across Canada. CNLA, which administers the competition, noted that all of the companies that submitted projects displayed a high level of expertise.
For a complete list of the National Awards of Landscape Excellence winners, see the
October issue of Landscape Trades
.