April 15, 2014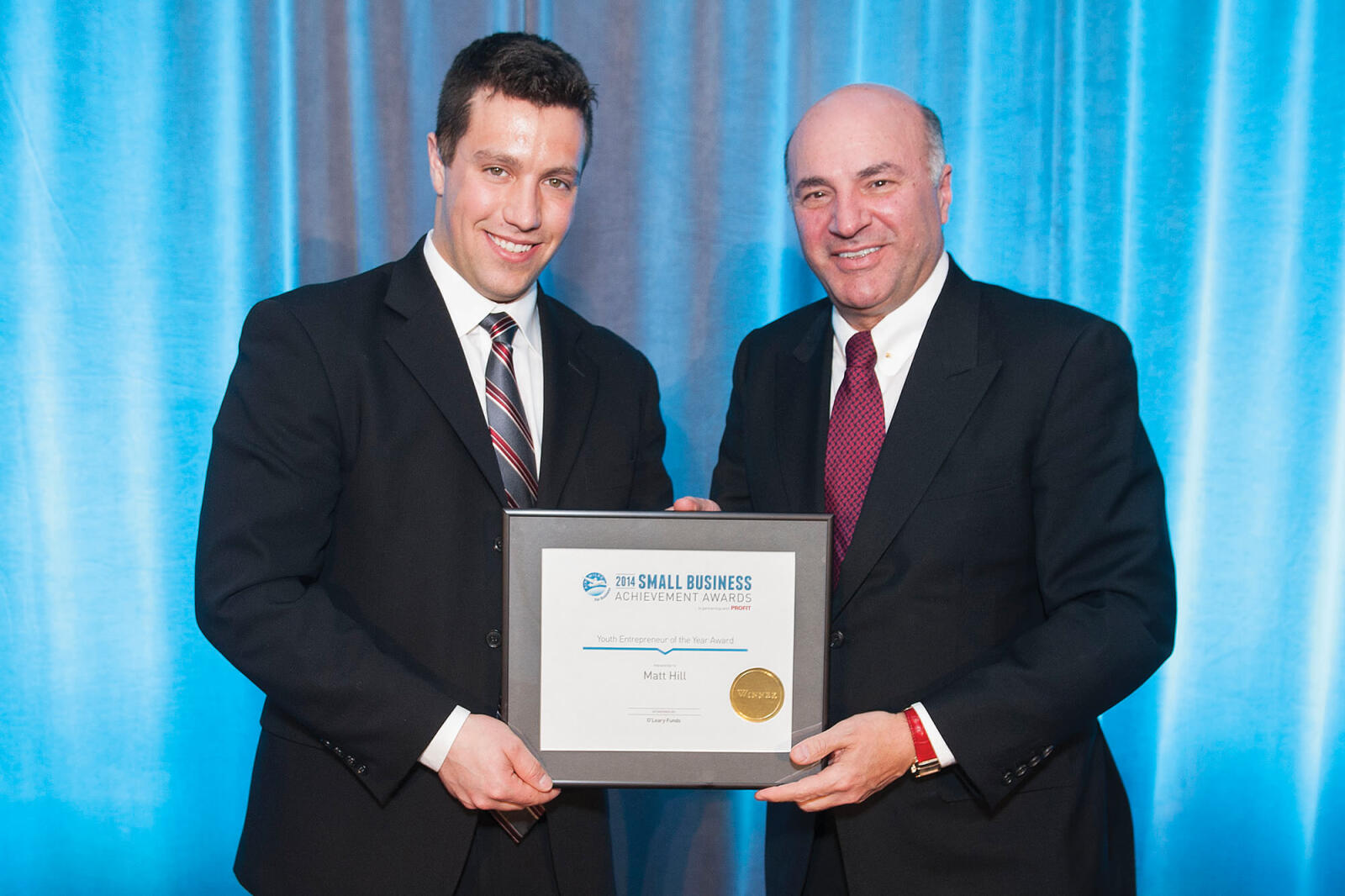 Lawn Troopers wins another award
Matt Hill, founder of Lawn Troopers in Brampton, has won a second entrepreneur award within the year.

The Landscape Ontario member's latest honour is the Youth Entrepreneur of the Year Award at the inaugural Air Miles for Business Small Business Achievement Awards. Last year Hill won the Young Entrepreneur of the Year Award in Brampton. The story appeared in the June issue of Landscape Ontario magazine.

The presentation took place on Feb. 24, at a special ceremony held at the Toronto Board of Trade. The awards were presented in five categories: Small Business of the Year, Start-up of the Year, Innovation of the Year, Social Impact and Youth Entrepreneur of the Year.

For winning the honour, Hill received an invaluable mentorship from one of North America's business leaders Kevin O'Leary, 10,000 Air Miles reward miles and a profile appeared in the April issue of Canadian Business magazine.

Kevin O'Leary is chair of O'Leary Funds, and well-known across Canada. O'Leary opened the ceremonies with a keynote speech using colourful anecdotes from Dragons' Den in which he appears. "We need to continue to support our entrepreneurs if we want to safeguard Canada's future," said O'Leary.

Hill entered the business of lawn care in 1998 by servicing three neighbourhood customers with a single lawn mower and a passion for great service. What once started as a part-time summer business has evolved in to a year-round operation.

Lawn Troopers provides residential and commercial lawn care services. With a degree in engineering, Hill applies his training in systems, data analysis, and efficiencies to generate profitability. Lawn Troopers has 40 employees, serving customers in the western GTA.