May 31, 2023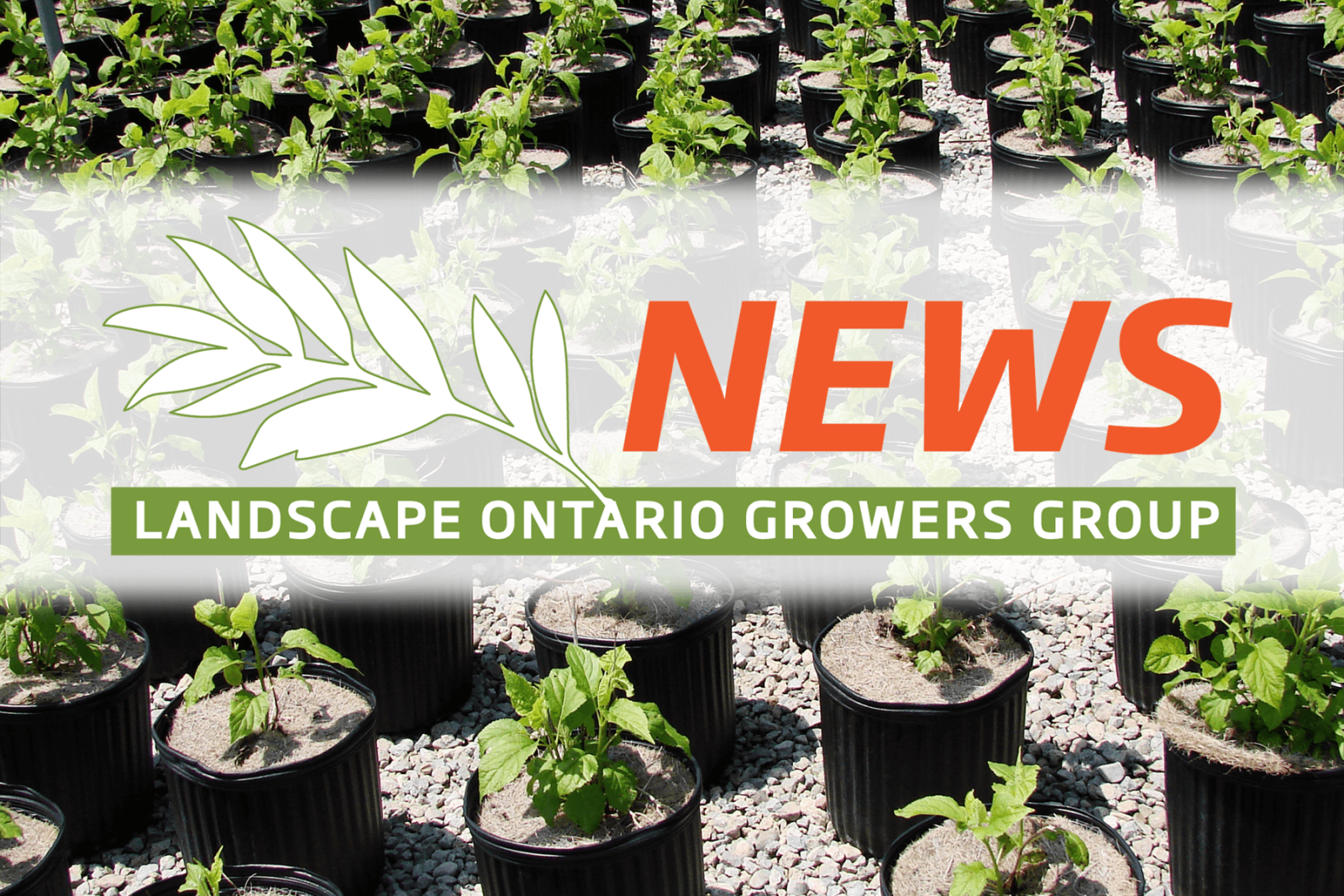 LO Growers Group Newsletter - June 2023
1. Funding Opportunities
There are key opportunities for farms addressing greenhouse gas emissions and markerting:
Federal cost sharing. Application closes June 22. Cap is $2M, cost share is 40%. APPLY HERE
Grow Ontario Market Initiative Guidelines: 50% cost share, up to $60,000, up to two applications per producer, for: market analysis and planning, new product development, and marketing of products. Note that there is no closing date (just when the fund runs out) for applying. You must provide written quotes with your application. Our sector's NAICS code is 111421. DETAILS HERE
For energy projects, there will be a funding window for our sector opening soon. As soon as it's available, details will be shared via the ONnursery blog and LO's email blasts.
---
2. Box Tree Moth Trapping
Pupae are now being found in droves in Toronto, so we expect flight season to start very soon. Please gear up for trap monitoring if you haven't already.
---
3. Spotted Lanternfly Task Force
CNLA, LO, Québec Vert, OMAFRA and BC Ministry of Agriculture are participating in a joint industry task force to review BMPs and what is working and what isn't for U.S. nurseries dealing with this pest. LO is setting up a landing page with posters, BMPs, etc., so stay tuned. A great map of current distribution of SLF in the U.S. can be
found online
.
---
4. Hemlock Woolly Adelgid
A population of Hemlock Woolly Adelgid (HWA) was recently confirmed in Hamilton, Ontario. CFIA has been responding in the area and has issued a
Notice of Prohibition of Movement
to both the Royal Botanical Gardens and the City of Hamilton to restrict the movement of hemlock material (firewood, branches, mulch) for the affected area. Hemlock Woolly Adelgid is a serious pest of eastern hemlock. The time to scout for white egg sacs (it's the only adelgid species on hemlock with eggs sacs in early spring) on the undersides of young twigs is in April-May. For more information on Hemlock Woolly Adelgid,
contact Cassie Russell
at OMAFRA. Additional resources are available through the CFIA or Invasive Species Centre.
---
5. Bill C-234, An Act to amend the Greenhouse Gas Pollution Pricing Act
Bill C-234 passed March 29, 2023. The amendment means that greenhouse and ornamental production will be considered 'agriculture' and natural gas and propane will be accepted as agricultural fuels under the
Act
. The use of these fuels for agricultural purposes will eligible for 100 per cent rebate on the federal carbon fuel surcharge for the next eight years.
---
6. RPRA – Blue box and recycling regulations
An
information session with the Resource Productivity & Recovery Authority (RPRA) is being held June 21
to review obligations for producers. We are in communication with RPRA and the "Producer Responsibility Organizations" (the companies that manage the recycling on the behalf of producers) to get answers if you are working through this process.
---
7. CNLA Updates
Provided by Jamie Aalbers, Growers Sector Specialist
Box Tree Moth
CFIA directive D-22-04 is now in effect. The BTM Clean Plants Certification Module is one of the options available for growers in Ontario to meet the requirements for a blanket CFIA Domestic Movement Certificate for sales outside of the regulated area.
There is another meeting between boxwood growers from AmericanHort and CNLA on July 17 at Cultivate in Columbus, Ohio. Representatives from CFIA and USDA-APHIS will also be in attendance. Canadian members of course will continue to advocate for removing
Euonymus spp.
and
Ilex spp.
from the U.S. Federal Order, to restore B.C. boxwood access to the U.S. market and advocate for the use of a pest module to restore access to the U.S. market for Ontario grown boxwood. If you would like to support these efforts at the meeting, please
contact Jamie
.
Consultation on new directives for fruit tree material
CFIA has consultation open on two new directives related to movement of fruit trees until June 30, 2023.
D-22-01: Phytosanitary requirements for importation of fruit tree material for propagation or decorative use as fresh cut branches.
D-22-02: Phytosanitary requirements for the domestic movement of Prunus spp. plant material to prevent spread of plum pox virus (PPV) within Canada.
Canadian Ornamental Plant Foundation (COPF)
COPF continues to be active in royalty administration between ornamental breeders and growers. Last year was a good one for COPF and I encourage you to review the
list of registered plants
available through COPF to see if there are any there of interest to you.
Please contact Jamie at
jamie@canadanursery.com
or 647-724-8630 if you have any concerns or comments on national issues.
This report is provided by LO's Grower Technical Analyst, Jeanine West.
Please contact Jeanine for more information:
jwest@landscapeontario.com
or 1-705-796-8812.
We need your feedback! If there are items you wish us to include in these updates, please let Jeanine know.