October 17, 2018
Manager of guest expectations
BY ROD McDONALD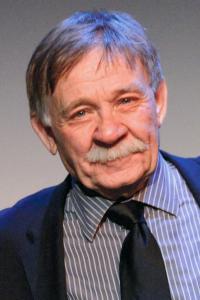 At the apartment-hotel where we stay in Vancouver, there is a manager. He does not call himself the property manager. Nope. His self defined title is Manager of Guest Experiences. Great title. Great manager. Really hustles to make his guests feel at home. Finds a yoga class for those looking for one and knows all the wonderful, small eateries that a first-time visitor might walk by.
If you are warm, he gets a fan. If you are chilly, he gets a heater. I needed a two-wheeled grocery cart, and 20 minutes later, I had one. It's a small property, 27 apartments. But he runs the place as if it were his empire and, in a way, it is.
He understands his business is built upon repeat customers, not an ever-changing cast of tourists. We in the green trades, have that in common. He knows that if people enjoy themselves, they will return. We have been staying there for 25 years.
He is quirky, in a good way. If he has to leave his office for a few minutes, the 'Gone for cocktails-back in five minutes' sign goes up. All the regulars understand, and we laugh; he cannot always find someone to cover for him when nature calls.
It was 4 p.m. and I was walking by his office. A 'dragon lady' was waiting. She was perturbed. He was to meet her at the appointed time, yet the 'Gone for cocktails' sign was up. She took the sign at face value. I chatted with her. Told her the vibe of the place was relaxed and that it was a great place to stay. "He will be back in a minute. Probably helping another guest with their Wi-Fi." She was not impressed with me or my explanation. "Four o'clock is four o'clock!" She was right. It was four o'clock.
Two minutes later, he appears. I do not envy him. She is on the war path. All of us have had someone, just like her, in our garden centres.
Later that evening, my wife and I are hanging out at English Bay. We are sitting on a bench, watching the tide do its thing and enjoying the night air. Our disgruntled woman is there as well, with her family. All is fine. She has settled down and is now enjoying a Vancouver sunset. The Manager of Guest Experiences has worked his magic once again.
Running an apartment-hotel is not all that much different from managing a landscape company, a greenhouse or a garden centre. What we share in common are customers who have expectations. We could even define ourselves as Managers of Customer Expectations instead of Experiences.
EVERY CUSTOMER,
no matter if she have been with us for years, or is a first-timer, has a set of expectations. Whether those expectations are realistic is not important. We must manage those expectations. Sometimes, a part of our job of managing expectations, is to explain what customers can get for a certain price. There are people who have no idea of what something costs.
Many years ago, I had a wonderful, first-time customer. Nice as the day is long. After a few meetings, she prepared a five-page list of all the plants she wanted included in her landscaping. Then she added, "Please keep the price under $500."
You and I can laugh. We have been in this trade for a few years and we both know what costs are and how this request cannot happen. I was gentle and explained the only way I could meet the budget was to provide her with seeds, not plants. I went through her list, showing the price of a few of her favourites. She had no idea. And why would she, if this was her first time landscaping a yard?
We should not be surprised by first-time customers when they experience 'sticker shock.' I, too, have experienced it as a customer. All of us have seen the ads from Canadian Tire for $100 and $200 sinks or toilets. I checked out those sinks and toilets when building my retail store, and I was not impressed with their quality. I went to the speciality shop and stood there in silence as I read the prices of the toilets, sinks and fixtures I thought were excellent choices. I had absolutely no idea how much you can pay for a top-quality toilet. After all, it is not as if we purchase toilets and sinks on a regular basis.
There is no shortage of cheap stuff in the marketplace. The box stores have shelves filled with weed cloth that lasts three years. Our job is to explain the value of weed cloth that lasts 20 and 30 years to the customer. Some will understand and some will think it is only a sales pitch. We can only wish them well as they head off to make their box store purchase. More often than not, we will see them again in a few years when they are ready for us. I have pitched customers on the value of good weed cloth and I have had my spiel interrupted with the customer saying, "You don't have to convince me. I am redoing the work I did five years ago with the junk I bought down the street."
GARFIELD MARSHALL, OF ADVANCE ORCHARD
fame, worked in a high-end stereo shop before the nursery. He would point out that first-time sound system buyers (usually young men) are attracted to price, but as they grow older, quality is the selling feature.
Backing Garfield up is my friend Don Rae. After 45 years in the sound system business, Don has learned to manage expectations with his listening room. As with similar stores, Don has a comfortable space where customers can listen to the different components. After hearing the sound of top quality equipment, a Walmart system pales in comparison. Most quality-oriented audio shops only get those younger customers after they have been burnt purchasing at the box store. The same applies to us.
"I used to buy my plants from the cheaper places, but my garden never looked good until I started coming here." How many times have we heard this from a satisfied customer? All of us love hearing it, and it means we have done our job. We have managed that customer's expectations by teaching him or her what grows in the shade and what grows in the sun. We cannot just be sellers of goods. We have to be the sellers of the joys of gardening. The more successful we make our customers, the more successful we will be ourselves. Again, that is managing expectations.
ON THE CONTRACTING END
of things, the longer I was in this trade, the more my closing rate for estimates increased. I went from a 30 per cent close rate in my 20s, to 95 per cent in my 50s. It was not that I got better at selling, rather it was I got better at screening. Screening is a part of managing expectations. Someone looking for quick and low-end did not get an estimate. I could not manage their expectations, and thought it best to not even try.
I was working on a high-end garden project for a regular customer. A contractor noticed my truck. He was building a house a few doors down and asked me, "How much to slap down some sod?" I have written before, that phrase is a clear indicator you do not want the job. Before I answered his "how much" question, I took him around back. I showed him the brick work, the patio, the gazebo, the planting beds. He was impressed. I told him, "This is what we do. If you have a customer who is wanting this type of work, then call us." The fellow understood. There is no shortage of cowboys who are willing to slap down some sod for a low price. Just not us.
Managing experiences, and managing expectations, is what we do. The better we develop those skills, and they are indeed skills, the better we stay on the road to success.
---
Rod McDonald owned and operated Lakeview Gardens, a successful garden centre/landscape firm in Regina, Sask., for 28 years. He now works full time in the world of fine arts, writing, acting and producing in film, television and stage.