November 15, 2019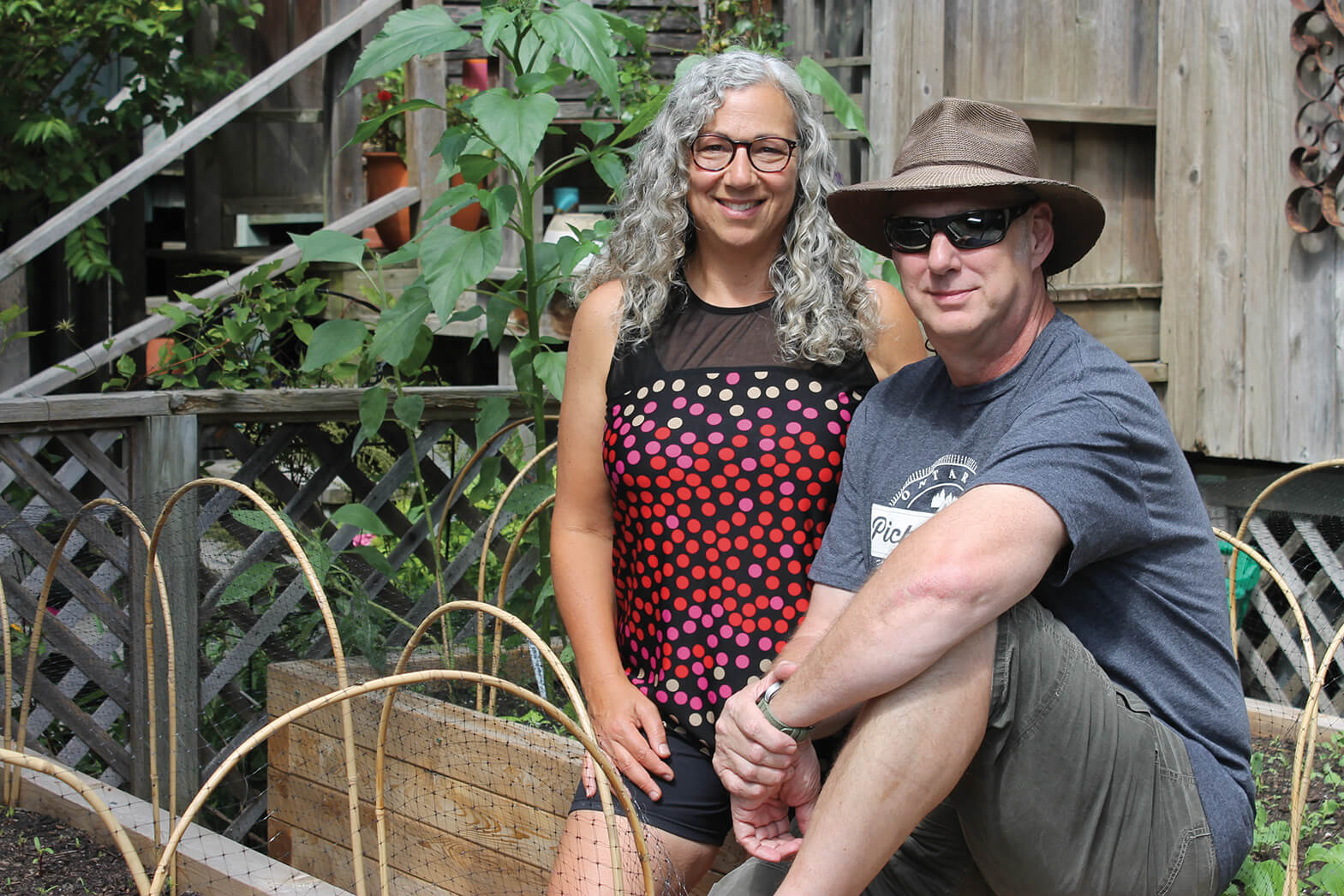 Member profile: The Backyard Urban Farm Company
By Kelli M. Maddocks
Running a business can be tough enough on your own, but when you add family to the equation, it can add another layer to relationship-building. For the dynamic and charismatic husband and wife team of Arlene Hazzan Green and Marc Green, who co-own and operate The Backyard Urban Farm Company, business has played a key part in the strength of their relationship, and the relationships they formed with their peers at Landscape Ontario.
The Backyard Urban Farm Company, a.k.a. BUFCO, is an award-winning, organic vegetable landscaping company in Toronto. Arlene and Marc are on a mission to inspire, educate, and empower urbanites to grow their own food and to help them reconnect with nature.
BUFCO designs, installs, plants, and maintains organic edible gardens in homes, schools, businesses and institutions in the Greater Toronto Area. They also design and deliver educational programming for adults and children, and contribute to the local community through leadership of volunteer projects, such as The Westlodge Community Garden in Parkdale and Toronto Urban Growers. 2019 marks BUFCO's tenth anniversary.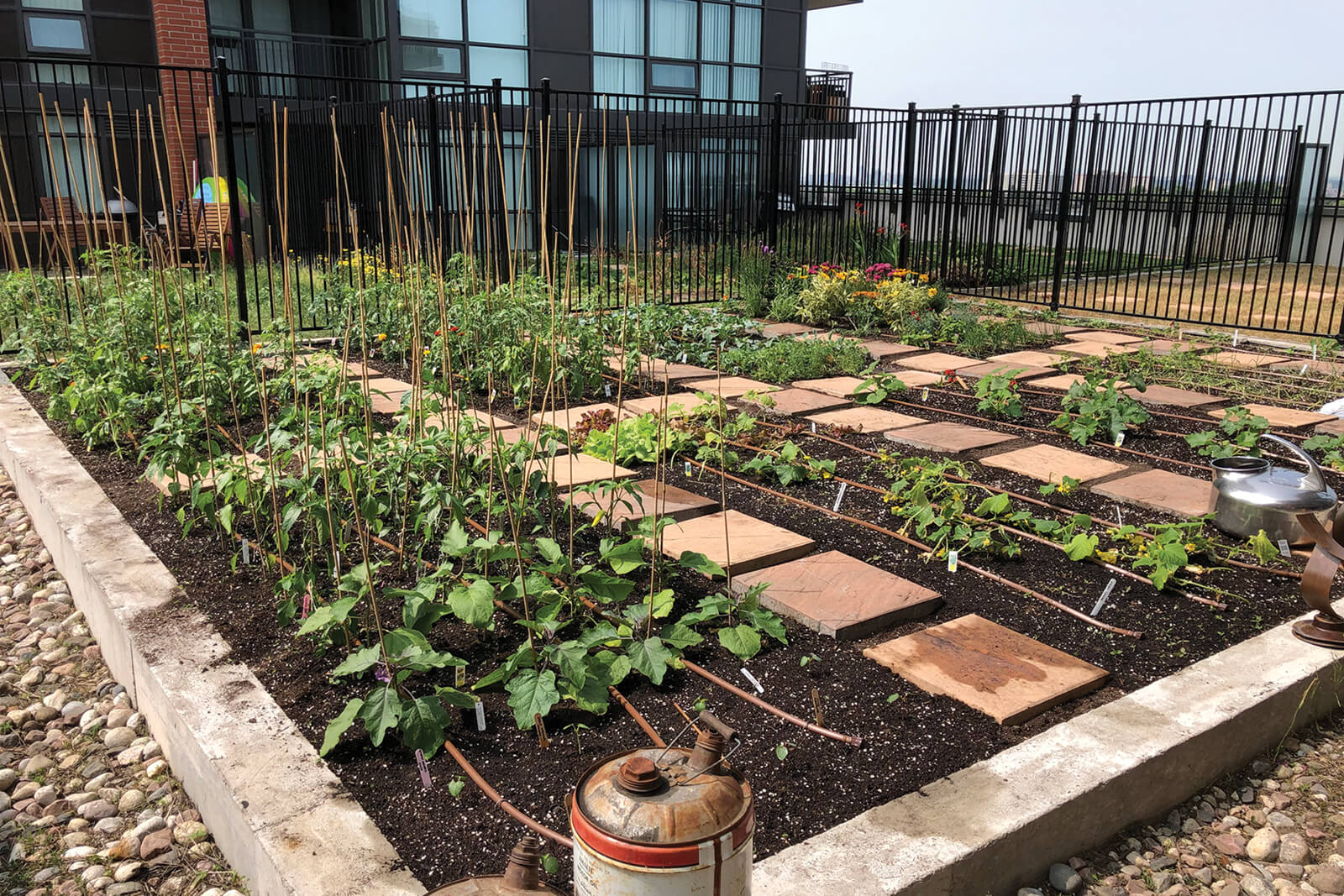 Raised beds allow for proper soil to be used.
---
Marc and Arlene have been married for 30 years. Over that time they have raised a son, and transitioned from a flourishing career in the film and television industry to a rewarding career in the landscape profession. As simple as it may sound, this transition would not have happened without some pure and honest reflection on who they are as individuals, as a couple, as a family, and a focus on the people they wanted to be. "We are a values-based company," explains the team. "BUFCO was established as a response to our growing awareness of and resulting unease with our own contribution to climate change and our need to find a meaningful solution."
In 2008, the economy was failing, and while the entertainment industry was slowing down, Marc and Arlene found themselves working more often at home in their garden. Arlene says the downtown Toronto garden, "was not doing too well because of lots of shade and poor soil conditions." "We couldn't even grow grass," adds Marc. Arlene brought up the idea of installing raised garden beds to grow vegetables.
But it wasn't until taking a car ride home from a camping trip that they were presented with an idea, one that would take this team's focus from entertainment to the environment. "We passed by a roadside vendor who had cedar fence posts for sale," tells Marc. "I started by building three raised beds and filled them with fresh soil and compost." Within months, a huge variety of healthy vegetable crops were thriving and their neighbours were very intrigued.
And so, The Backyard Urban Farm Company was born.
In their first year, Marc and Arlene grew several hundred pounds of food in their own yards, and went from having just a few clients to having hundreds of orders to build, plant and maintain larger projects like rooftop gardens for schools and corporate buildings. "These gardens and those who tend them have become part of a larger movement," says Arlene. "Urban agriculture continues to grow and have a big and positive impact on the city."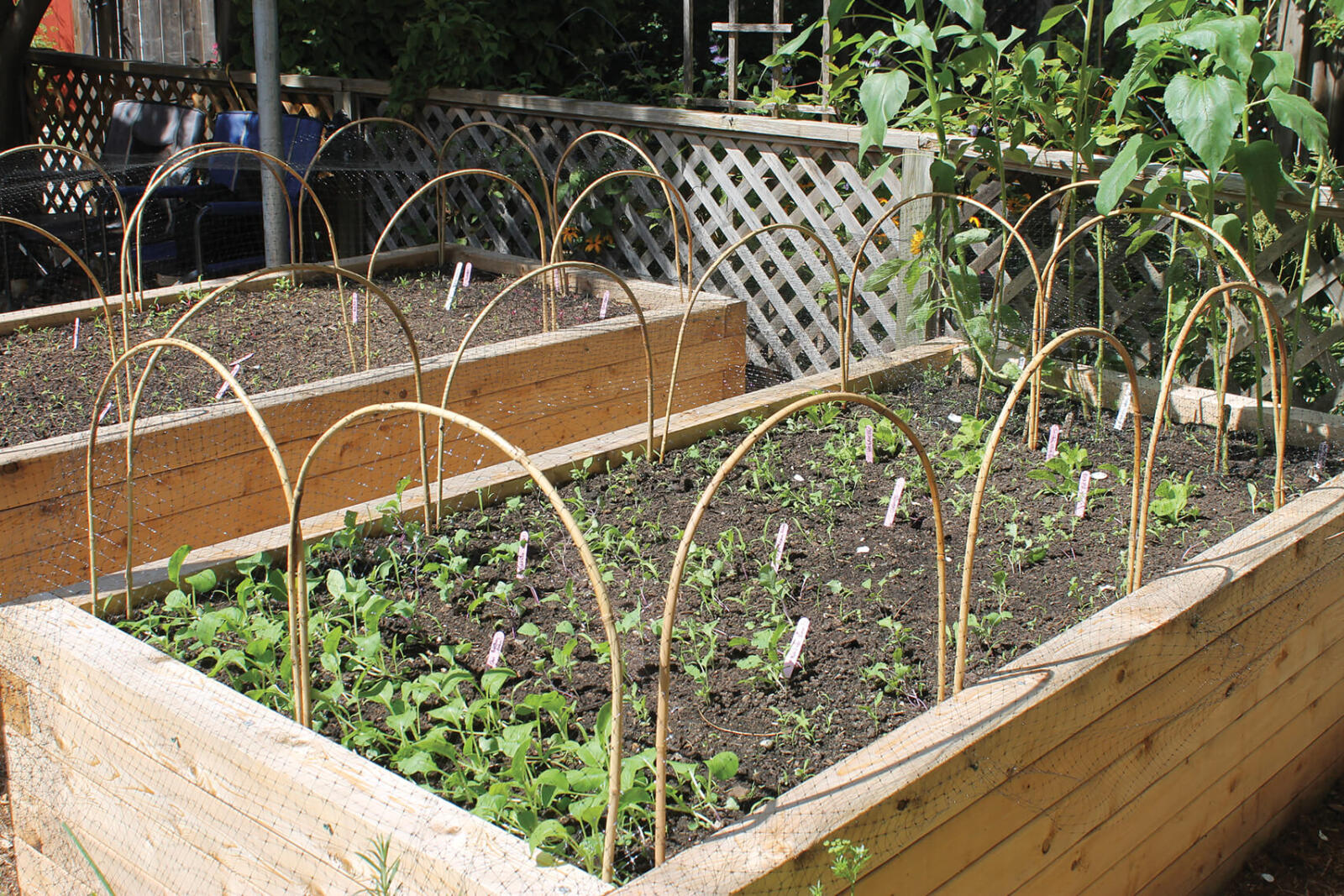 Urban gardening has become part of a larger movement.
---
Landscape Ontario has been a large part of taking BUFCO to the next level. "We knew we were on to something important and timely, but we weren't sure how to scale it. There are so many unknowns in a young industry," says Arlene.
Arlene explains, "In the early years, our mentors were organic farmers, so we didn't really see ourselves as landscapers. We were just learning how to farm, build, and maintain healthy, sustainable, edible gardens without the use of synthetic inputs." Marc taught himself how to build strong, sound raised garden beds, engineered to be installed on just about any surface, and to meet any specific requirements the client may have. "A lot of our products were born out of necessity," Marc says. "At times, we felt alone. There weren't a lot of other businesses like ours out there, so it was difficult to find qualified mentors. As our client roster grew, we started to see that we were actually running our business more like a landscaping company and less like a farm.
"Joining Landscape Ontario and participating in the association's Peer-to-Peer Network raised our game, and changed everything."
One of the first things the couple learned through the Peer to Peer Network was to establish, live by and repeat their company's values on a regular basis. "Our values in action were created around the word "INSPIRE" which is the word we kept hearing from clients and people we met through our workshops," Arlene says. "Our team now tries to incorporate these values in everything we do every day."
The couple says another key take-away from the Peer to Peer Network is the 'sponge' factor. "We were all in," explains Marc. "We immersed ourselves in everything that Landscape Ontario had to offer, and from there, everything switched on for us. We grew a network of professional allies who've become an essential part of our company. And we've fostered lasting friendships as well. We use our professional network not only to help our business, but to also gain access to other professionals who may require our expertise. It's a great way to cultivate new sales leads, learn new skills, and be introduced to new opportunities."
I Imagine
N Nurture Nature
S Sow Seeds of Positive Change
P Plant and Play
I Investigate and Innovate
R Rest and Relax
E Eat
The Peer to Peer Networking has also taken this value-based company to a place of profitability. Arlene explains, "With the help of both this program and our peers, we've grown the business exponentially. We've also learned how to hire loyal employees who share the same passion and learned how to delegate, so we can focus more on envisioning the future of our business and how we can grow our community. We are now in a position to give back through volunteer work and by providing mentorship and guidance to the newest members of Landscape Ontario."
The passion-driven approach that has been embraced by this duo has transformed them from consumers to producers. It's a value system that aligns perfectly with the network of landscape professionals they've connected with through Landscape Ontario.
Arlene sums things up perfectly: "The members of the Peer to Peer Network are incredibly generous and inspire us to give more of ourselves. We now have access to incredible resources, which have led to personal and professional growth and is making a big impact on how we can inspire others."
Some home-grown food for thought indeed.