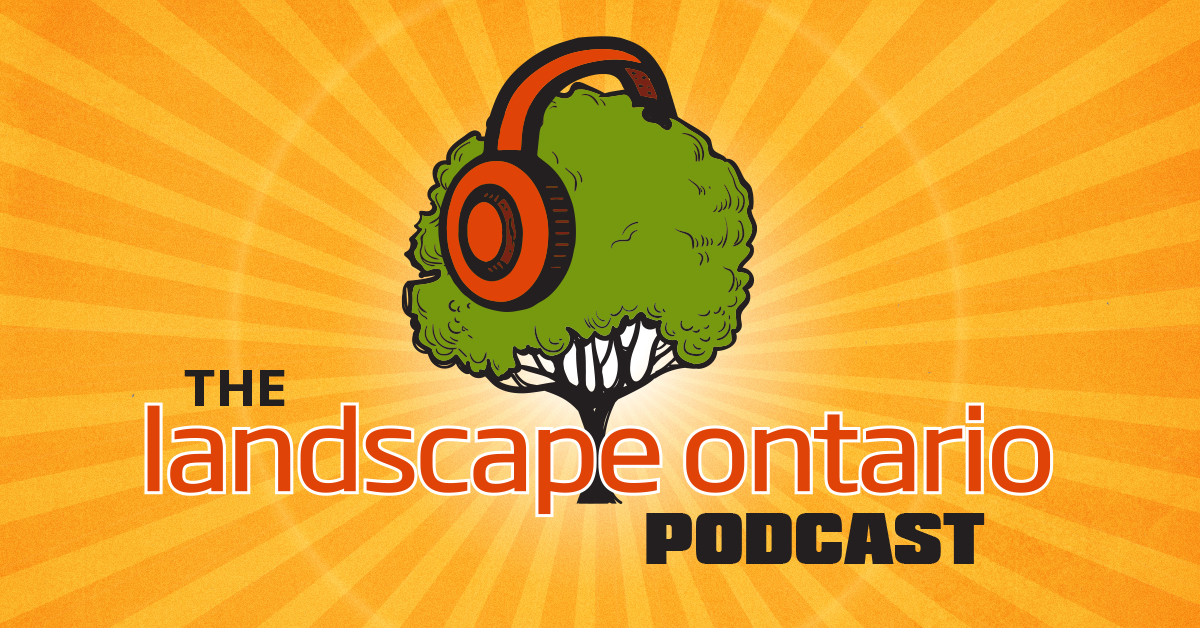 The Landscape Ontario Podcast
Conversations on the issues shaping landscaping and horticulture in Ontario

Sponsored by: Dynascape Software
LO members save 15% on Dynascape products, software upgrades and online training.
Listen with your favourite podcast apps or listen on the web below.
Thursday, January 2 2020
Carly Ziter - Thinking beyond the park
Instead of thinking outside the box, Carly Ziter thinks beyond the park. Carly's landscape ecology research highlights the impact of smaller green spaces - residential yards, street trees, school grounds etc. A healthy city is like a "green patchwork quilt" with each garden, boulevard and soccer field providing ecological services.
Thursday, January 2 2020
Alyssa "Twist" Light - The secrets to hiring great people
Finding and attracting great employees is a massive challenge across the skilled trades. Entrepreneur and marketing expert Alyssa "Twist" Light joins the LO Podcast to share new ideas on attracting talent to your business. Alyssa will also be speaking at LO Congress 2020 on Jan. 9 on the Secrets to Hiring Great People.
Thursday, January 2 2020
Natalie Hansford - What to do if the MoL shows up at your workplace
Have you ever worried about what would happen if the Ministry of Labour showed up at your office or a job site? Natalie Hansford has you covered. Natalie is the director of HR for EIO Solutions and she is an expert in all things HR. She joined the LO Podcast to talk about what it looks like when the MoL shows up at a workplace. What should you expect? How should you react? Find out!
Tuesday, December 3 2019
Mark Cullen
Campaign Chair Mark Cullen looks back at the roots of the HOH Campaign (including Tony DiGiovanni's role!), the challenges it has overcome and previews what's ahead for 2020.
Monday, December 2 2019
Tara Zupancic
Public health scientist Tara Zupancic outlines the many health benefits green spaces and nature provide to human health. Tara also calls on landscape and horticulture professionals to view themselves as working in health.
Monday, December 2 2019
Darby McGrath
Ontario Tree Guide co-author Darby McGrath joins the podcast to discuss what's new in the updates guide. Darby and Scott also discuss some common tree planting mistakes (no more mulch volcanos!) and look ahead to Darby's presentation at LO Congress 2020.