March 15, 2014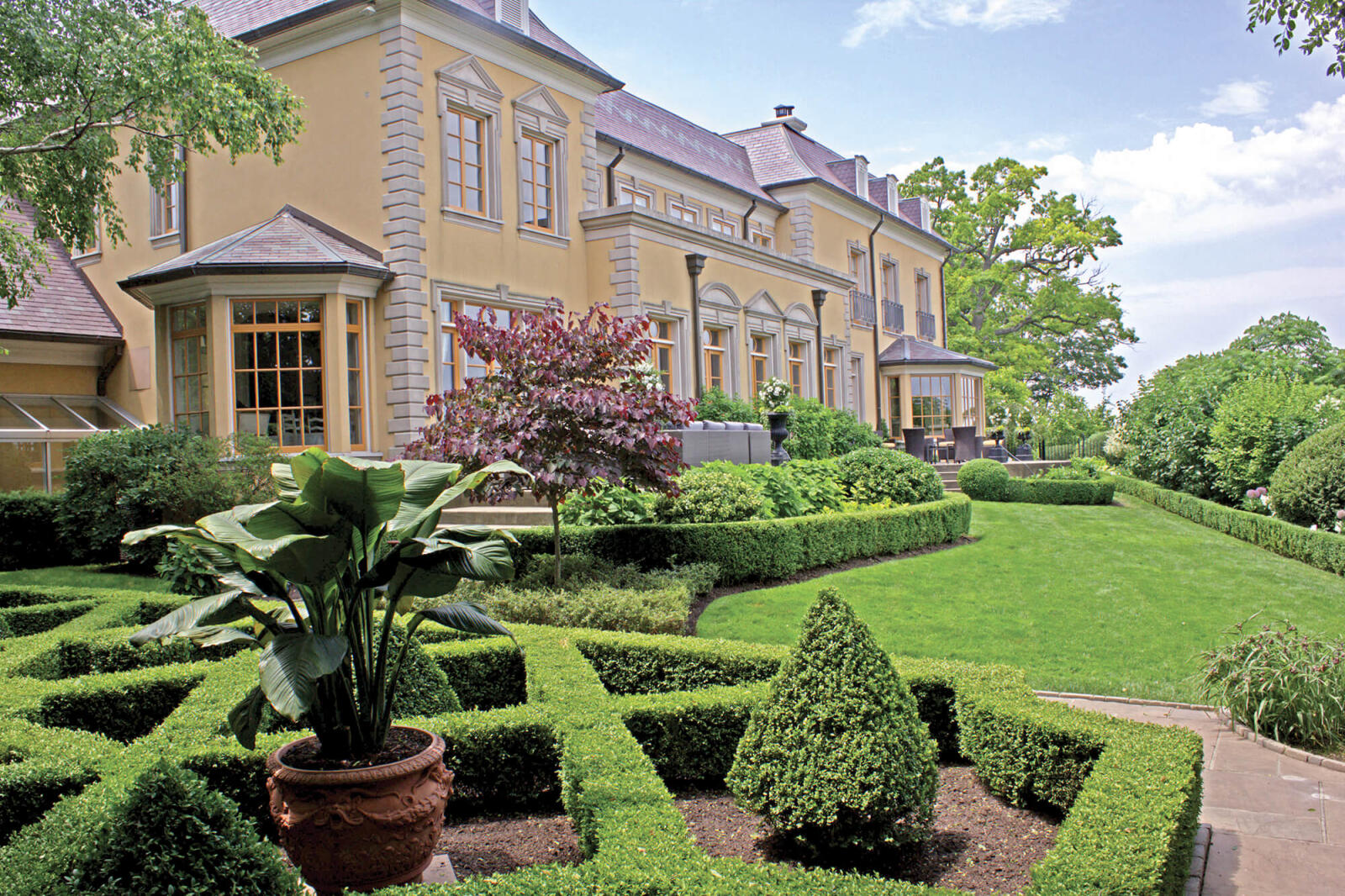 Shades of Summer wastes no time in winning maintenance awards
For a company that has been around only since 2009, Shades of Summer Landscaping and Maintenance in Waterdown has won an impressive number of industry awards.

For the past three years, the company has taken home top honours from the Landscape Ontario Awards of Excellence, but its latest conquest came at the National Awards of Landscape Excellence held in St. John's, Nfld. on Jan. 29. The win was the John Deere Award for residential maintenance. See page 19 for more information on the event.

Brad Paton began his dream by opening his business in 2009, under the name Shades of Summer. "It may seem unusual that a new company starts up and immediately wins awards, but I have been in the industry for over 20 years," he says.

Paton worked 17 years as the maintenance foreman at Evergreen Landscaping and Lawn Maintenance in Hamilton. "I learned a great deal there over the years, especially how plants grow and what plants offer the best appearance.

"I have always had a passion for the work," says Paton. He says friends were always amazed at how much he loved his work. "When I began to recognize the level of passion I had, I felt it was time to go out on my own."
With no business background, Paton learned as much as he could on how to run a business. "I tried to start a business when the economy was at its worst." He remembers it was tough going, but he persevered, and soon found his reputation attracted a number of high-end clients.

Much of the work for Shades of Summer comes through word of mouth, the Landscape Ontario consumer website and Canada Blooms. Along with the knowledge and ability to create and maintain high-end gardens, Paton focuses on creating relationships with his clients. He says, "I am a huge believer in creating respect and trust between my company and the client. Most of our clients work with me. They love their gardens, and understand that it takes regular maintenance from both themselves and us."

At the LO Awards of Excellence in January, Paton even had a client come up on stage to accept an award with him. "She was very enthusiastic and proud about winning the award," Paton says of his client. He noted that his client was also very impressed with the high quality awards production.

Last year, a new member of the Shades of Summer team came on board. Brad's wife Tracey left her job in the corporate world, at Town Shoes in downtown Toronto, to work with her husband in the Waterdown-Hamilton area. "It's been quite a transition coming from the corporate world to hands-on physical work," says Tracey. "I love the physical and emotional part of the job."

She is amazed at the high level of work required in the industry. "It's much more than mowing lawns," says Tracey.

Brad says the business has progressed to a point that he can now turn down work. He says not all jobs are potentially profitable. "If I feel that a project doesn't have the right fit for my company, then I will say no."

Shades of Summer now employs six full-time staff and 11 summer employees. "I look for employees who want to make this industry a career," says Brad. "I look for people who want to come to work to learn new skills."

Judging by Shades of Summer's winning ways in landscape maintenance awards, it's a great place for anyone to learn new skills, and how passion for one's work is the number one ingredient for success.