November 6, 2018
By Myscha Stafford
LO Membership and Chapter Coordinator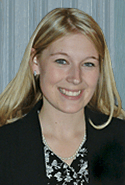 Last month, some of Landscape Ontario's home office staff attended a presentation by one of the 'big banks' that dealt with what I consider to be a daunting topic — retirement. If you were to take a survey, I think you would find that most Canadians don't plan to retire at age 65. For some, just the thought of saving money for their post-career years is very stressful. With the huge increase in housing costs over the past 10 years alone, a single, full-time salaried job is often just enough to get by, let alone help to prepare you for your golden years. While your Landscape Ontario membership may not bring you closer to your retirement savings goals, it can certainly help you to save a lot of money right now.
Save on education
LO's Professional Development Seminar Series kicked off this November, offering over 100 seminars on topics such as arboriculture, irrigation, design, and safety. On average, LO members save over $100 per person for these seminars. If you are looking to stay up-to-date with current trends and legislation, this seminar series is a great way to train your staff in a cost-effective manner.
Save on insurance
As the weather gets colder and some contractors are sending out snow contracts to clients, it's a good time to also think about your insurance costs. LO members can get discounted rates on business insurance by using the HortProtect program. HortProtect offers group benefit plans for you and your staff for critical things such as: life insurance, short- and long-term disability insurance, dental care and other health benefits. Custom-built for the needs of the profession, it's a great opportunity to lower your business expenses. If you have any questions about the benefits available to LO members through HortProtect, please email
hortprotect@canadanursery.com
.
Legal advice 24 hours a day
LO members have access to 24/7 legal advice through the DAS Commercial Legal Advice Helpline Program. This exclusive access allows you to receive confidential, general legal advice and information over the phone relating to any legal problem. There is no usage limit. The service is very helpful to determine your legal rights and options under the laws of Ontario and Canada.
Pre-made contracts and templates
Rather than spending time and money developing your own contracts, Landscape Ontario has many templates available for your business that have been developed by experts by way of LO sector groups. These documents are then scrutinized by lawyers before being made available. With snow season (and a salt shortage to boot), LO members are frequently accessing the Standard Form Snow and Ice Maintenance Contract that contains general terms and conditions that apply to all projects. LO also issued a letter that contractors can personalize to inform clients of the factors behind the salt shortage. For links to these templates, visit
HortTrades.com/
salt-shortage-resources-page
.
In addition, templates and guidelines have been developed over the years for things like tree planting, lighting, irrigation and grounds maintenance. These initiatives help to ensure standards are met within the various sectors and help to save you time and resources.
Through partners like Workplace Safety and Prevention Services (WSPS) and Workplace Safety and Insurance Board (WSIB), LO members also get access to forms, templates, sample policies and reporting tools that are shared via LO enews, HortTrades.com and LO magazine (all member benefits as well).
Save on Congress
LO members can get a free trade show pass that is valid for all three days of Congress, including admission to the Tailgate Party. If you choose to buy your Congress pass, one-day or full Conference Pass, or register for one of the many educational offerings, LO members receive special pricing on those as well. Take advantage of special eary bird pricing until Dec. 14 and save even more.
Member savings programs
Now that you've saved thousands of dollars on your new work truck (courtesy of your LO member benefits), you can also save money protecting that new investment with a member-only discount with Krown Rust Control. Take advantage of one of three fuel savings programs (Esso, Petro Canada or UPI Energy) next time you fill up the tank of that truck and your annual savings will easily cover the cost of your LO member dues. When you're ready for new tires, there's a member savings program with Michelin as well.
Why stop there? LO members also enjoy savings on equipment items from Caterpillar, ECHO and Shindaiwa, and other programs include 10 per cent off commercial truck rentals through Enterprise and a 15 per cent discount on Choice Hotel rates. Member savings programs are available on everything from clothing and work wear to cell phone rate plans.
If you are not sure of the many financial benefits to being a member, you can always attend a local chapter meeting to find out. Many chapter meetings include a free lunch or dinner if you RSVP in advance. And the $15 you saved on that meal can be put aside for your retirement. See, LO really does help you save money for your golden years!
Myscha Stafford can be reached at
myscha@landscapeontario.com
or 1-800-265-5656 ext.2333.