August 29, 2016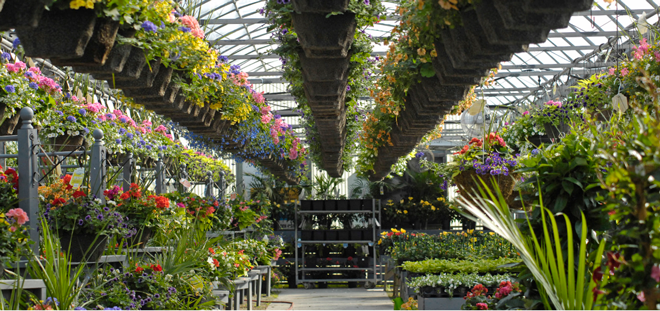 Still room for us independents
BY ROD McDONALD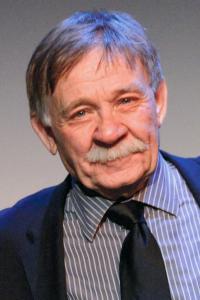 The story I am about to tell has very little to do with the following column, except to remind us of our ABCs, Always Be Closing.
My wife and I have season tickets for the symphony orchestra. After a concert we will meet up with friends at our heritage hotel for drinks. In Regina it is The Hotel Saskatchewan.
One evening, we do not feel up to 'The Sask,' so we head to our neighbourhood McDonald's for a coffee. I know. That is one weird exchange of venues; we were checking it out.
Regardless, it was 11:00 p.m. on a Saturday night; we were dressed up in our finest and the only adults in the joint. The rest were kids, 14 and 15 years old, too young to drive. The table next to us contained a dozen boys and girls. A pretty, young female walks in and joins this table.
Seated next to her was a young lad who obviously, at least to me, had an interest. He inquires as to her relationship status and she replies, "I have been single for at least four months now." An interesting choice of words at 15, but I am not there to teach English class.
We are not eavesdropping. No, we are too mature, we are merely overhearing. In these circumstances, I tend to regard myself as a social anthropologist, observing an indigenous species — scholarly research, of course.
The young man proceeds no further; he just stares at her, saying nothing. I whisper to my wife, as I am a dyed-in-the-wool salesperson, "Close the deal. Just close the deal." I wanted to take the young man aside to teach him the wisdom of his elders on how to always be closing. I would propose that his words to her be, "That is such good news to hear that you are not seeing anyone right now. I have always found you interesting and I have always wanted to ask you out." Perhaps a bit old school but still effective, given the circumstances.
My wife is laughing at me, something she does with occurring regularity. "What would you have been like in this situation when you were 15?" she asks. I responded with great honesty: "Uh...uh...uh...uh." I went on: "It was not until later in life that I became a gifted closer and quite smooth." I was no longer being my modest self.
"Really? On our first date, you told me that I smelled better than peat moss!"
With a gift for gab that included a statement such as that, she had to know that I was not only a true closer but that I was a dedicated greenhouse operator, through and through. I have absolutely no recollection of having ever uttered the peat moss line. I plead amnesia on anything I said in my 20s.
So here are some observations from this past spring. Once again, I toured all the box stores in my area. The good news: There is still a lot of room for independents. The box stores' main weakness is their chronic inability to manage inventory. They are so used to handling inventory that does not require any maintenance. Products in boxes can just sit there, but plants must be cared for.
The plants at the back of benches or lined up along the fence line are always in terrible condition. The front stock will often be watered, but back stock is neglected. If there are racks of plants that are in good shape, they have just arrived from the grower.
It makes me think. Every greenhouse dad or mom instructs their kids from the time they can walk, to always ensure the inventory tucked away is cared for as well as the display inventory. "That is our profit," they ingrain in every child.
When I walk into independent operations, seldom do I find stock that is not cared for. I know I could never go to sleep at night if I knew plants needed water, and I also know my readers are cut from the same cloth.
The next item is that box stores have upped their game in terms of selection. This has been happening for a few years. There was a time when all they carried were smaller and cheaper nursery stock. We often remarked one could never complete a landscape job from a box-store garden centre. That statement is no longer true. I saw many trees and shrubs in 10-, 15- and 25-gallon pots. There were many speciality items, including weeping plants, grafted trees and even newer introductions. At one time, box stores were filled with only generic, one-gallon shrubs and the occasional two-gallon. Not today. That has changed.
However, the box stores have not been able to find knowledgeable sales staff. Once they graduate, most people do not aspire to working in a box store. During my visits, I usually play the homeowner, asking basic questions and receiving astoundingly poor answers. "Yes. This will grow in full sun. The tag says it will."
At the independents, I observe customers rallying around staff members, peppering them with questions. They want to speak with someone who has grown plants in their neighbourhood, not a tag reader. Information continues to be our strongest selling feature, and a feature that sets us apart. This year, I led four seminars for a local greenhouse. They were well attended, as people want to learn how to become better gardeners. Showing people how easy it is to plant a container, along with some tips to make it look great, is what nouveau gardeners want. I know, I have preached the benefits of seminars for years and there is a reason. Seminars work.
Each year, there are surprises. I am still surprised at how strong the market is for heritage or heirloom tomatoes. I work part time at a local greenhouse. The owner grew 26 types of heirlooms this year, placing his own labels on the pot. They flew off the shelf, to use an established euphemism. Obviously, there is a strong market for heirlooms, much stronger than for ordinary tomatoes.
Also catching me by surprise was the popularity of the fairy gardens. I don't get it. I was not one of those lined up at the till with my coveted purchase, but I don't have to get it. I just have to notice it and record it. And what I noticed was the number of dollars that customers are spending on that particular line.
I like to remind people who are new to our trade: you don't own a market forever. If any item or segment becomes quite popular, expect competition. Expect that one day, your top-selling category might not even make a dent on your gross sales.
In the early part of the '80s, I was the first in my area to carry top-of-the-line concrete fountains, birdbaths and statuary. My first order was for three fountains, 10 bird baths and a few ornaments, a small order indeed. My staff laughed at me and my enthusiasm. They assured me no one would buy these products. All the items sold quickly and we placed a large reorder. Each year, our sales in this department climbed. I had to hire a summer salesperson to look after the area, as we sold phenomenal numbers for the next 15 years.
Then, I learned that you never own a market forever. My main supplier started selling to any greenhouse operator who wanted stock. They even sold product into a pet store! The other stores did not do a good job of selling the product line. Their enthusiasm quickly waned and fountains were left not working in corners. It devalued the product line, and discounts became rampant.
When the manufacturer decided to sell to box stores, it was time to move on. Margins fell and I was moving less and less, only a few specialty lines. Ironically, the manufacturer who had flooded the market paid a price as well, going into receivership. It is not as if the box stores are fond of letting their suppliers make money.
There is still room for the independent. There is still room to make good money in this trade, but you must offer something special. To succeed, an independent has to offer a shopping experience, not just a shopping cart. The quality has to be there. The plant maintenance has to be there, the cleanliness has to there, and the 'we care about this place' attitude must prevail at all times. This past spring and summer, I visited several independents who follow those rules, and all had line-ups at the till. Usually a good sign, and I don't have to preach that sermon from a mountain top. At least not to you, I don't. There are those people who are staying on the road to success, and I am always pleased to write about success stories. I love success stories.
---
Rod McDonald owned and operated Lakeview Gardens, a successful garden centre/landscape firm in Regina, Sask., for 28 years. He now works full-time in the world of fine arts, writing, acting and producing in film, television and stage.