September 15, 2018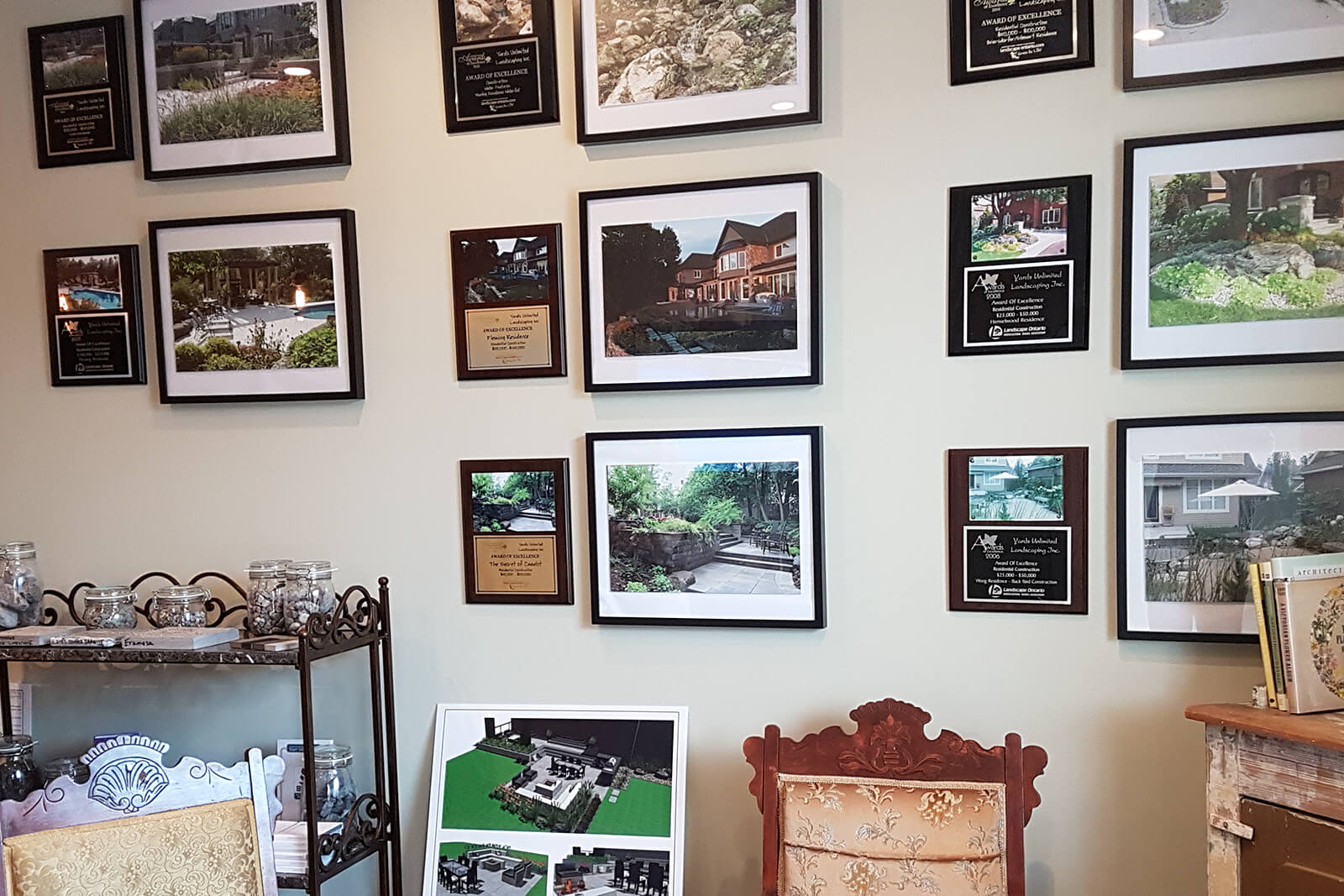 By Myscha Stafford
LO Membership and Chapter Coordinator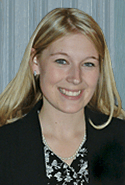 When you walk into the stunning design studio of Yards Unlimited Landscaping in Ottawa, Ont., one of the first things you notice is the number of LO Awards of Excellence plaques on the walls from floor to ceiling. The view is very similar at Peter Knippel Nursery, located nearby in Gloucester, Ont.
Last month, your LO membership team visited these and other award winning member companies, including Living Green Landscaping in Winchester, Ont. and Roger Willis Contracting, based in Kars, Ont. The jobsites we visited were stunning. The quality of work was impeccable and the happiness of the property owners was undeniable.
All of the members we talked to agreed that submitting their projects in LO's annual awards competition gave their employees extra motivation. Winning an award for those projects gave them an added sense of pride and ownership in their work and helped to foster a healthy team environment. Entering the Awards also shows your team how proud you are of their skills.
People also want to work for an award winning company. They know these companies are continuously striving for excellence and encourage the highest levels of creativity.
The work performed by award winning companies is also in high demand. Consumers are willing to pay for quality work, attention to detail and excellent customer service. Being an Awards of Excellence winner shows you are among the best of the best — what a great marketing tool for potential clients.
Time is running out for LO members to enter this year's Awards of Excellence program. Remember, this opportunity is exclusive to active members. Below are steps to help you with the online entry process.
Step 1: Log in
Visit
LOCC.ca
and login with your existing account (if you have entered before or registered for other LO events). If you don't remember your password you can reset it. New users can simply enter an email address and create a password. Once logged in, select 'Awards of Excellence Submissions.'
Step 2: Adding a New Entry
Select the program you wish to enter your project in. You can enter the same project in multiple categories if they apply (such as Design and Construction), but the entry will have to be submitted each time for each category. After choosing the category, select 'Add New Entry.' You will then select the project category you wish to enter, and other pertinent information, (Project Name, Client's Name, etc.).
For 'Project Summary," enter a brief, point form description of the project, highlighting specific issues, key features and any special or unusual site problems you encountered (maximum of five points for each). Quirks/conditions imposed by the client may also be included. This is your opportunity to explain why the project should be an award winner. Keep it brief; no fewer than 50 words, no more than 300 words.
It's time to upload photos of your project — at least eight, but no more than 15 per entry. Photos must be in .jpg format and the largest (original size) and highest resolution and file size possible. Company name, logo and any reference to the client MUST not appear in the photos or descriptions. DO NOT EDIT/ENHANCE YOUR PHOTOS. The judges will disqualify a project if images have been retouched.
Next you are required to complete the 'Work Completed By Your Company' chart. You must select one option for each category of work. This show what aspects of the project were completed by your company and which were performed by sub-trades. So if you didn't install the pool, don't select that option!
Step 3: Authorization Forms
All entries must include a completed 'Authorization Signatures' form. This gives LO the right to publish photos and descriptions from your entry. This form must be signed by both the submitting member company and the property owner.
Step 4: Submit your Entry
Once an entry is completed, you have the option on entering another project or continuing to the payment page to complete your entry.
Step 5: Attend the Awards Ceremony
Winners of the 46th annual Award of Excellence will be announced on Tuesday, January 8, 2019 at the Delta Hotels Toronto Airport (formerly International Plaza Hotel). Held in conjunction with Congress, each entry will also earn you one ticket for the event. Tickets will be mailed prior to the event and additional additional tickets can be purchased through the Congress online registration system.
Entries for the Awards of Excellence will be accepted until Oct. 1. This is your chance to be among the best of the best in Ontario's landscape profession. Please contact me with any questions.
Myscha Stafford can be reached at
myscha@landscapeontario.com
or 1-800-265-5656 ext.2333.