June 15, 2013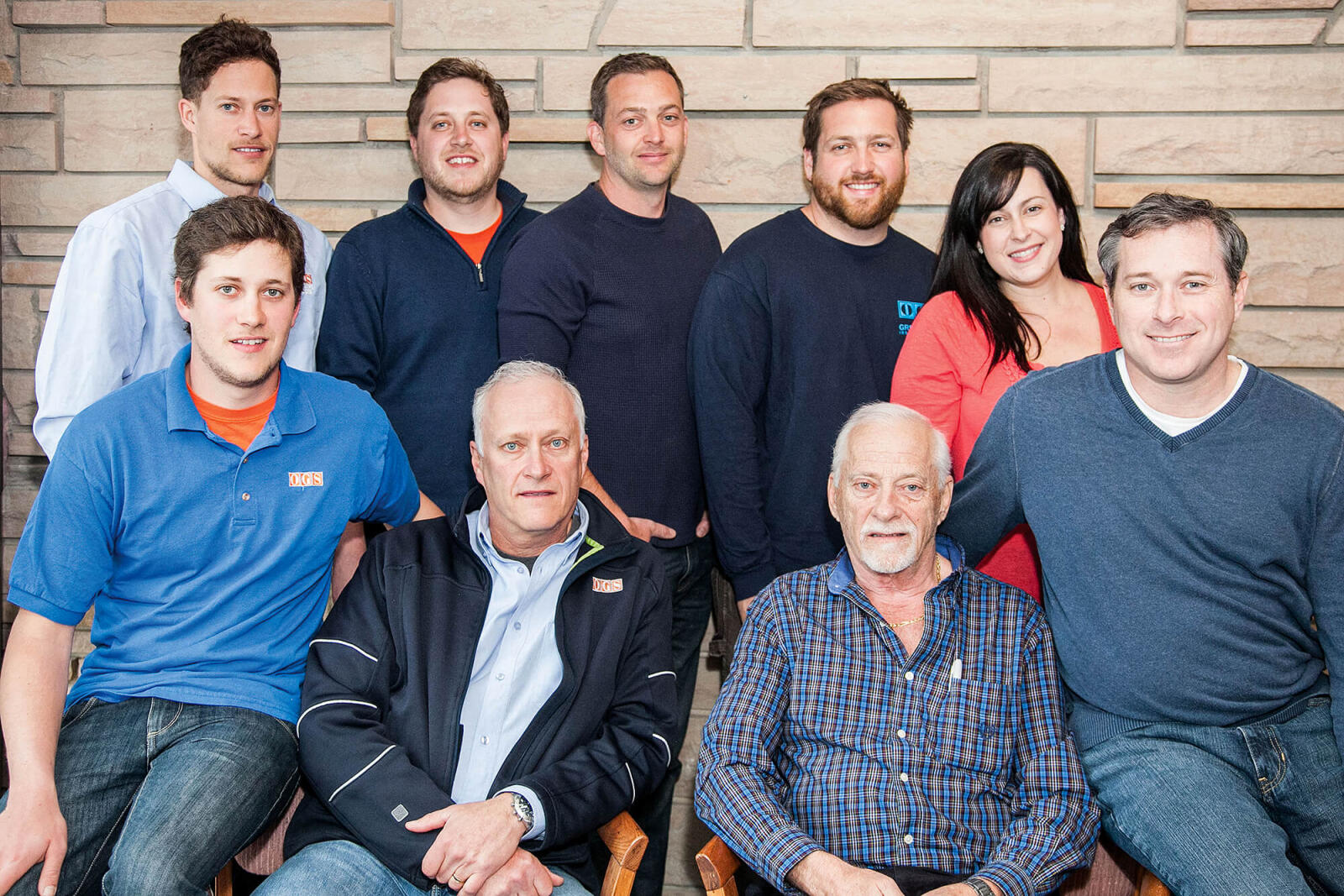 Thiebaud family marks 60 years of success at OGS
A family business stands out from all other types of business because of the passion and pride that are generated naturally and handed down over the years.

A good example of this is the Thiebaud family at Oshawa Garden Service, or better known as OGS. This year the family is celebrating 60 years in business.

In 1953, Rene Thiebaud Sr. had been in Canada one year after emigrating from Switzerland, when he put his European education in horticulture and design to use by opening Oshawa Garden Service.

Working hard to grow his business, in 1957 Rene welcomed his son Marc to OGS. A number of years later, Marc's brothers John and Rene CLP, OALA joined the firm. John passed away in 2010, and Stephen has now taken over John's part of the group.

OGS went through a major transformation in 1966, when the operation was moved to Thickson Rd., north of Whitby. "The cost for 10 acres of land back then was $10,000," remembers Marc. Another 22 acres was added to the property in 1976.

Today that land is very valuable, as it will soon be adjacent to the new 407 extension coming through the area. "My dad had great vision when he bought the property back in 1966," says Marc.

Services have evolved at OGS, which initially included a garden centre and landscaping services. OGS is divided in three distinct divisions, grounds maintenance, landscape services and irrigation. OGS also provides customers with Christmas decor, swimming pools, winter maintenance and landscape supplies.

Marc says the biggest change down through the years is in the retail sector. He feels that big box stores created a slow erosion of the independent garden centre business.

He also remembers the huge growth of the landscape service and design for OGS in 1970, when the company landed the McDonald Restaurant contract. "We serviced 82 stores every week," says Marc. The full service contract lasted for a total of 40 years.

Rene feels some of the biggest changes he has seen in the industry concern equipment. "The improvements to equipment have meant huge savings on labour over the years."

He says another change is the increasing number of people who want a staycation instead of driving to the cottage. "That change has seen a bump of higher end projects, as people want to create a backyard paradise to spend their free time."

Even the company colours have evolved down over the years. It began as simply blue. "It didn't have any impact, so we made it orange and later added white making up today's colours."

Over the years OGS has twice won the Dunington-Grubb Award. This year OGS received an Award of Excellence during Landscape Ontario 40th Award ceremonies for a residential landscape project between $50,000 – $100,000.

Marc and Rene have both spent a great deal of time and energy ensuring Landscape Ontario and CNLA have thrived over the years. Marc is a pioneer member, having served on the committee that founded LO. "I represented garden maintenance at the meetings to discuss forming an association," says Marc.

In 1975 he served as the association's third president. Marc later moved on to the national scene by serving on the CNLA board of directors, taking the president's chair from 1980 to 1983.

Marc Thiebaud has received an honorary life membership from both Landscape Ontario and CNLA.

"Marc was a strong board member with very strong convictions. He was never afraid to speak his mind and always wore his national hat instead of his provincial hat," says fellow LO honorary life member Karl Stensson of Sheridan Nurseries.

Stensson remembers Marc Thiebaud as a member of the team which purchased the first LO building on Matheson Road in Mississauga. "Controversial, but it led to where we are today," says Stensson.

Marc Thiebaud continues to serve LO as a member of the building committee and the Ontario Horticultural Trades Foundation.

At this writing, CNLA announced it would honour Marc Thiebaud with a ring presentation ceremony at a CNLA executive dinner in June, for his countless contributions to the industry.

Rene Thiebaud is presently serving as the 1st vice president of CNLA and as a member of the LO building committee.

The next generation of family members is taking important roles in the company. They include three of Rene's children, two of Marc's and two of John's.

One of the oldest companies in the area, OGS is in good hands to take the company into the next era with passion and pride.