April 15, 2011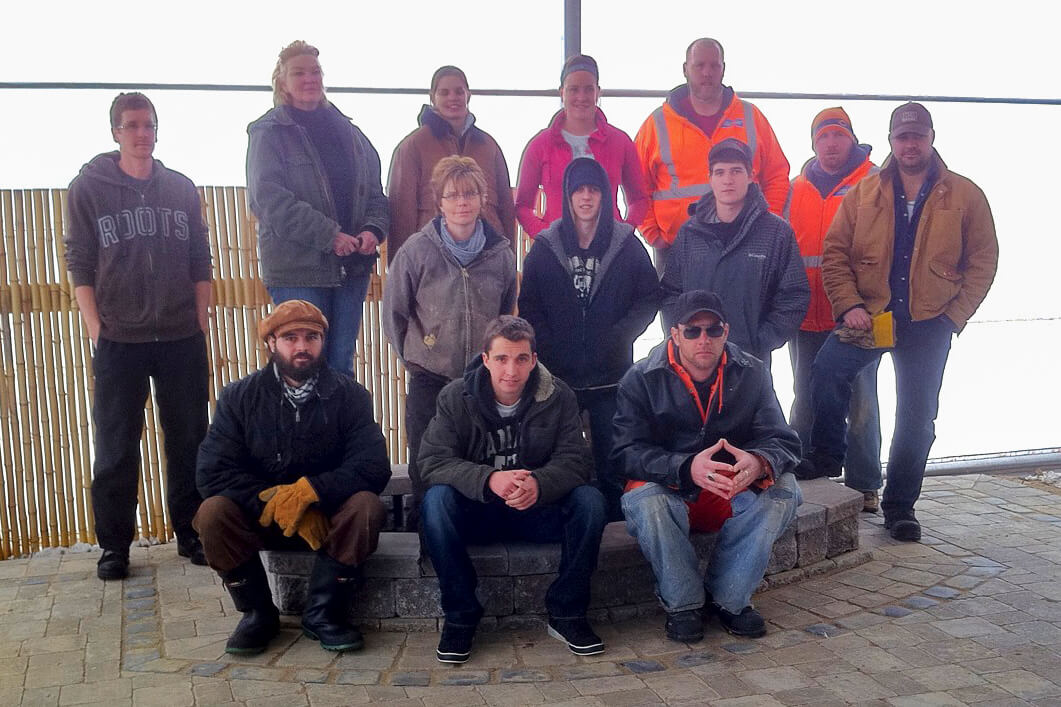 Upper Canada Chapter helps launch college's first horticulture apprenticeship program
Fourteen registered Horticultural Technician apprentices are now attending the first-ever in-class apprenticeship training opportunity at Loyalist College in Belleville.

Back in the fall of 2005, a small seed was planted when a representative of the Ministry of Training, Colleges and Universities spoke to members of Upper Canada Chapter. Since that time the Chapter worked toward creating a horticultural apprenticeship program at Loyalist College. In January of 2011, the Chapter celebrated the launch of the program.

Dan Clost CHTR, president of the Upper Canada Chapter, said a great deal of time, spent at meetings, networking, emails, telephone calls and thousands of kilometres in highway time, by volunteers ensured the reality of the apprenticeship program.

Some of the volunteers included Diana Cassidy-Bush CLP, Paul Doornbos CLT, CLP, Pam McCormick, Sian Pritchard, Terry Childs, Serena Hubbs, Neil Bouma, Stephen Poole and Clost. "This does not include the member firms that have apprentices," says Clost.

Clost is also nursery manager of Connon Nurseries in Bayside, where in-class training takes place featuring both theory and practical classes. The apprentices will return to their employers for the busy spring season to continue their on-the-job apprenticeship training. Horticultural Technician Apprenticeship requires several years of on-the-job training and two levels of in-class training to qualify apprentices to challenge the certification examination. The Horticultural Technician Certificate of Qualification is a Red Seal certification.

"This project was a collaborative effort by the college, local members of Landscape Ontario and MTCU, demonstrating a community response to a local need," says Tom Malloy, Dean of Skills Training, Architecture, Building Sciences, Access, and Continuing Education at Loyalist College.