March 1, 2018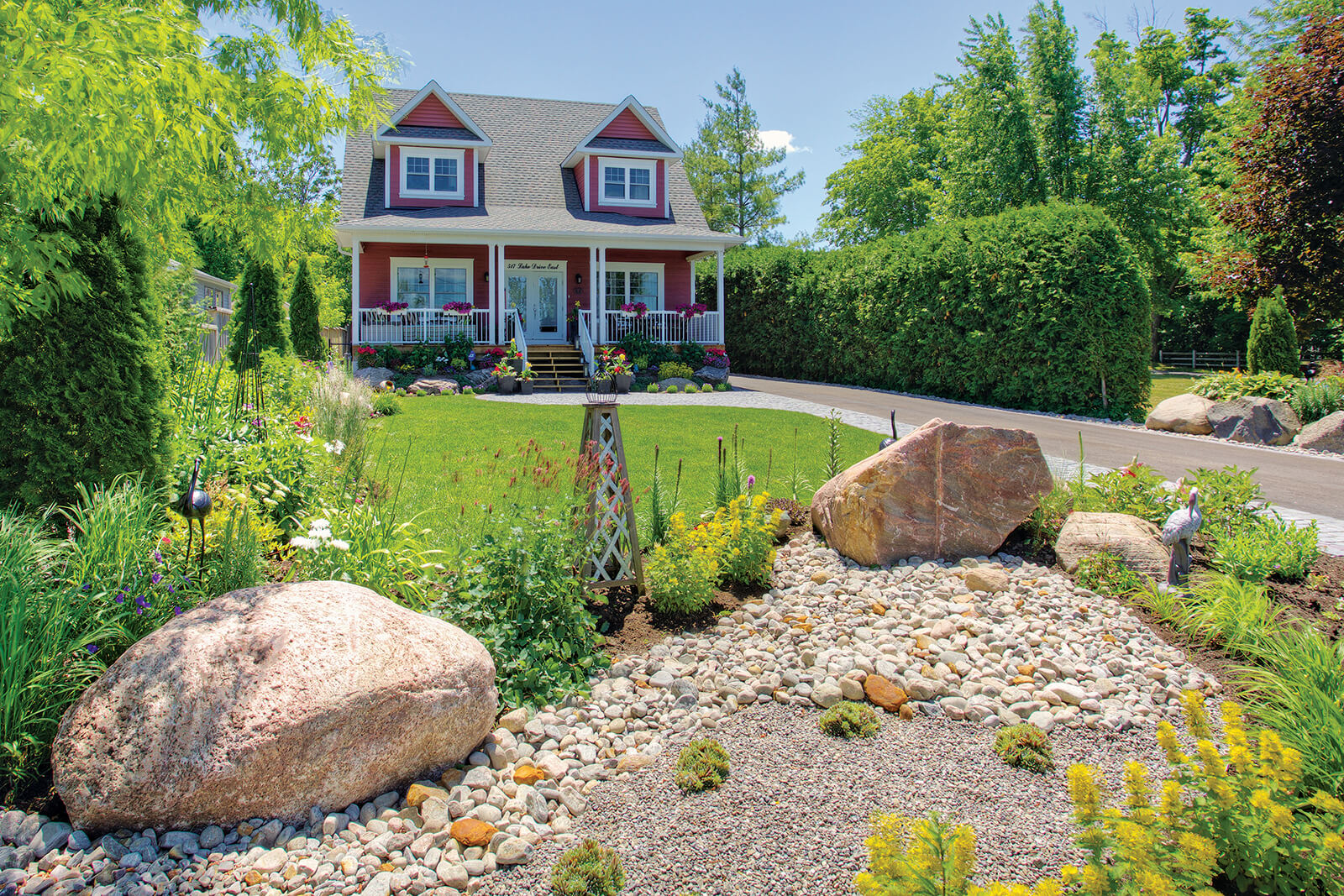 Utilizing rainwater can have stunning results
As the winter season slowly comes to an end, many of us are looking forward to being able to enjoy our outdoor spaces again. If you are considering updating your outdoor space, whether it is to improve functionality, solve a drainage issue, or just to add a pop of colour or some interest, Fusion Landscaping might be your answer.
Fusion Landscaping is an innovative method of landscape design that encourages colour and texture to create beautiful outdoor spaces, while reducing maintenance and watering needs. This is achieved by combining the art and science of horticulture with the science of hydrology. Instead of directing rainwater away from your property, it is captured onsite through the installation of elements such as, rain gardens, bioswales, or infiltration trenches, allowing carefully selected plants to flourish without frequent watering.
There are many benefits of Fusion Landscaping that go beyond the water savings. Fusion landscapes support biodiversity, reduce the impact of flooding events, provide drainage solutions, cut down maintenance requirements, and increase curb appeal and property value. Above all, Fusion landscapes provide you with a beautiful and enjoyable outdoor space.
Water use nearly doubles in the summer months, primarily due to lawn and landscape watering. Looking for a solution to reduce this outdoor water usage, the Regional Municipality of York and the Region of Peel partnered with Landscape Ontario to develop the Fusion Landscape Professional certification program. The certification program trains landscape professionals to design, install and maintain Fusion landscapes. A Fusion Landscape Professional can help you create the outdoor space of your dreams, while addressing current environmental issues.
For more information on how to find a Fusion Landscape Professional, please visit
fusionlandscapeprofessional.ca
.