March 6, 2019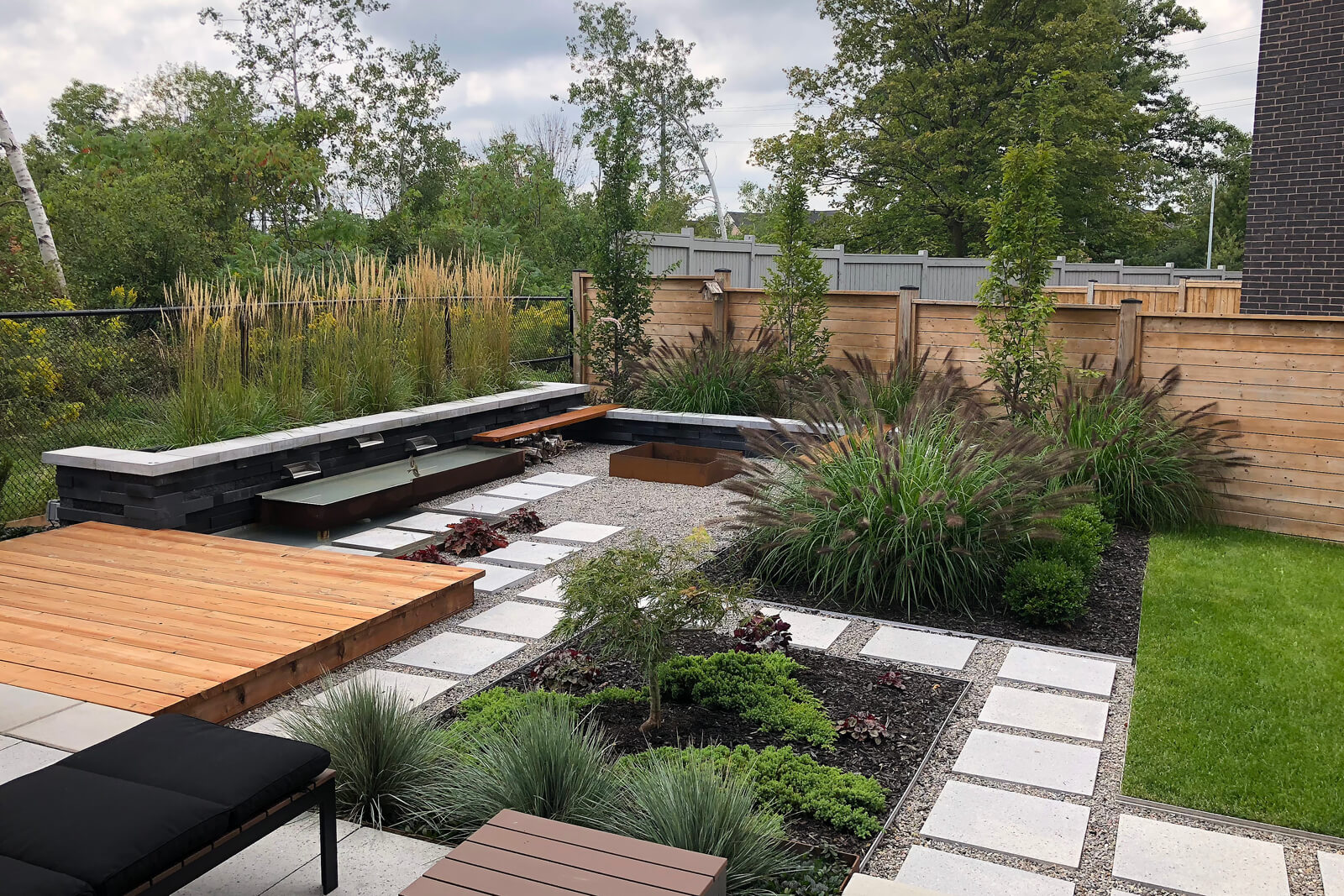 Fusion Landscaping garden at Canada Blooms 2019
Creating beautiful landscapes
Fusion landscaping combines stunning colours and textures, with features that optimize the use of water and manage rainwater where it falls.
Fusion landscapes can:
Create a personal oasis that appeals to the senses
Require less water than traditional gardens
Increase curb appeal and property value
Provide creative solutions for problem areas in your yard (i.e. water pooling, erosion)
Attract a variety of birds and butterflies
Reduce the impacts of flooding
Fusion landscapes are designed to thrive naturally with rainwater and help plants flourish with little to no supplemental watering after establishment. Landscape elements, such as rain gardens, floral rivers and permeable pavers enable rainwater to be used within the property and the landscape.
Fusion Landscape Professionals (FLP) can help you create a beautiful landscape or update your current landscape with the added benefit that it may need less water and reduce the impacts of flooding. These industry leaders are knowledgeable and experienced in Fusion design, installation and maintenance.
For more information on Fusion Landscape Professionals, visit
fusionlandscapeprofessional.ca
.
To learn how Fusion Landscaping can create the beautiful landscape you've been dreaming of visit
Create a Living Legacy with Fusion Landscapes,
at Canada Blooms, March 8-17, 2019 at the Enercare Centre in Toronto.