February 5, 2021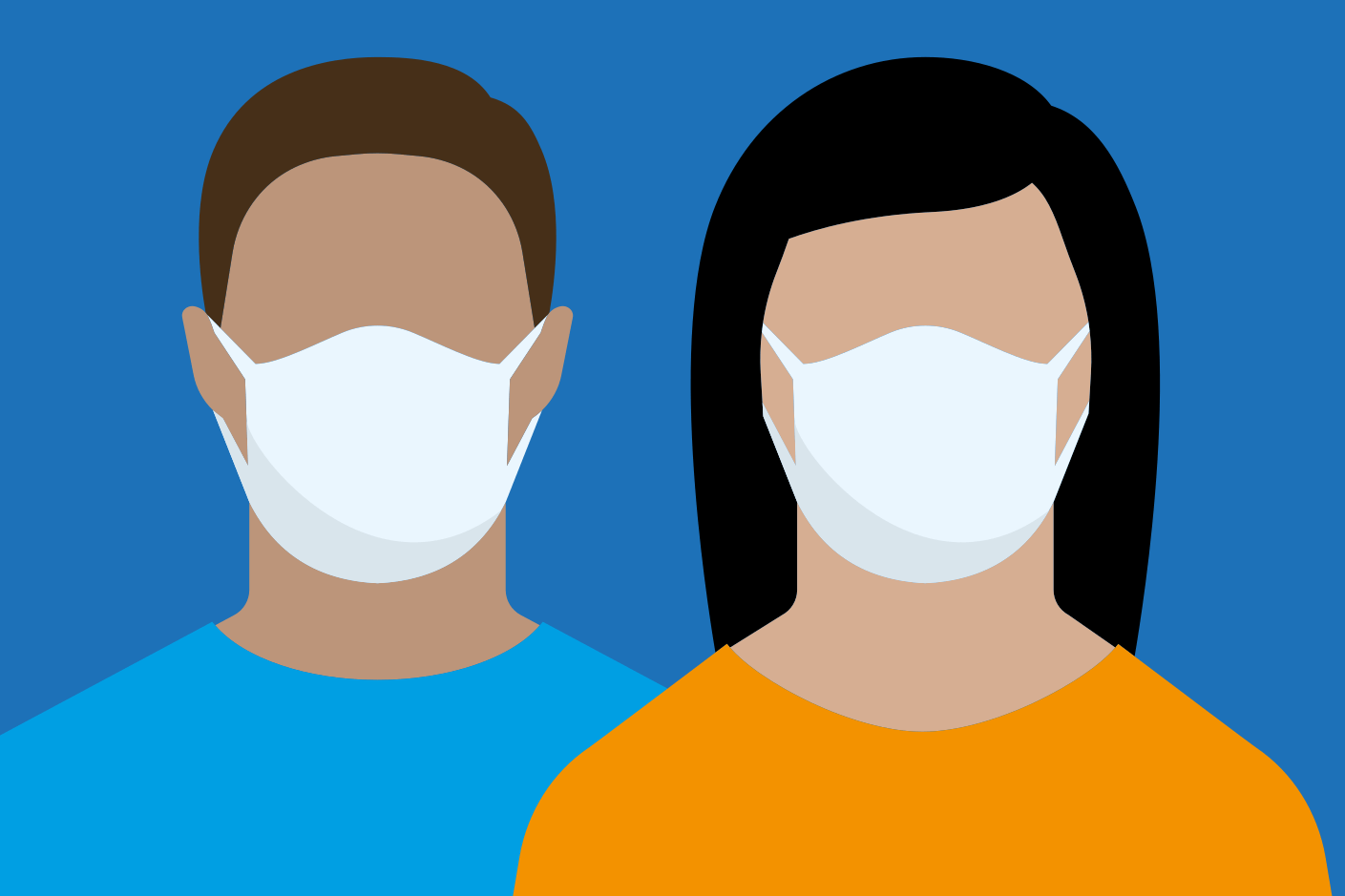 Ways to meet Covid variants head on
Should you now be wearing two masks instead of one? Wearing better masks, indoors and out? These are just two suggestions pundits have made in the face of more infectious Covid-19 variants.
"Masks and face coverings are workplace essentials, but they're a starting point, not an end point," says Wagish Yajaman, Workplace Safety and Prevention Services' Manager, Specialty Services. "They're best used in combination with other source controls."
Yajaman suggests the following:
Assess the risk of coming into contact with potentially infected people. "The level of risk will determine the type of source control or personal protective equipment (PPE) needed," explains Yajaman. "The greater the risk, the greater the level of protection required."
Create and implement a safety plan, and make sure it's working. Evaluate to see if it's working, and change whatever needs to be changed — plan, do, check, act.
Choose the right mask. Wear them correctly and consistently, in tandem with other controls, including physical distancing.
Engage all workplace parties. "Safety has never been 'somebody else's job.' There's a role for everyone in the workplace," says Yajaman.
Ensure health and safety remains a top priority, especially in the face of staff shortages due to illness or high demand for products and services. Take the long view. Keeping employees safe even in the most difficult circumstances sustains productivity and minimizes the risk of business disruption.
Stay informed via local news sources, including your local public health unit, for updates in workplace requirements.
Visit the WSPS Covid hub at
covid19.wsps.ca
for more resources.