March 1, 2019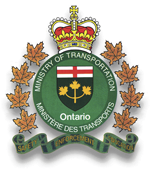 Get ready for the roads this season with the MTO
Get the latest updates on road safety from the Ministry of Transportation. Matthew Mitchell from the
MTO
will be available to answer your question and ensure that you and your staff are informed on all regulations and responsibilities for road safety.
He will be discussing:

The laws and regulations on what to do when traveling from site to site

What to expect when stopped on the roadside

What documentation is required

If you have anything specific you would like discussed at this meeting, please contact Jessica

Aytoun

at the email address listed below.





The Windsor Chapter AGM and Chapter Board elections will also be taking place.





When

Thursday

March 21

12:00 p.m. lunch

1:00 p.m. guest speaker presentation



Lunch is
free.
You and your staff are invited to attend at no charge. Current St.
Clair
college Horticultural students may also attend free of charge.
Future members of Landscape Ontario are also welcome to attend for $15 per person. Cash only.

You must RSVP for this meeting by March 19 to Jessica@SuttonCreekGolf.com.
THANK YOU TO OUR EVENT SPONSORS
To find out more about coming events in your Chapter
CLICK HERE