June 15, 2011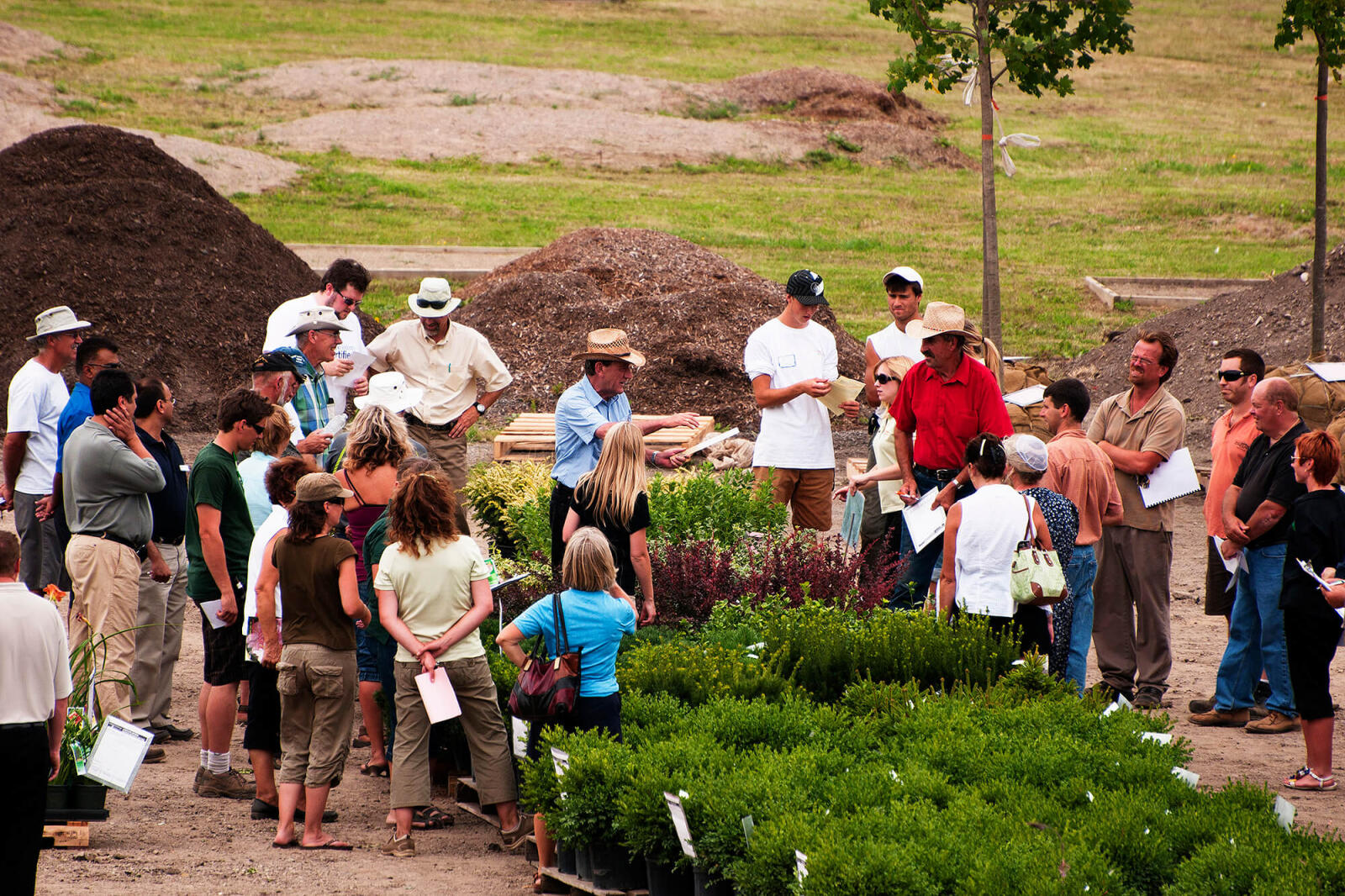 Wine country is site of this year's auction
By Kristen McIntyre CHT
Conference and event coordinator
The 2011 Industry Auction presented by Landscape Ontario's Growers Group is being held Thurs., July 14. This year's event will be hosted in the heart of wine country by Blue Sky Nursery in Beamsville.
The auction, open to all landscape trades people, is a popular event that sees its proceeds benefit horticultural research and scholarships. Known for many years as the Growers Auction, this year the name has changed to Industry Auction to reflect the fact that the event includes everyone in the horticulture industry. If you want the opportunity to purchase high quality plant material at below-wholesale prices, then bring your staff and your trailer. All items are ready for pick-up immediately after bidding.
Over the years, landscape contractors asked, "What is the auction anyway, and what do I have to do to bid?" The answer is simple: the auction is an industry-buying event where you can expect to see anything on a skid. There is no admission fee. Before the live bidding begins, everyone has the opportunity to grab a coffee and preview the lots.
Attendees can sign up for a bidder's number (just give us a business card and we'll give you a card with a number on it), and then bid on lots of lots.
The day will get underway at 10:30 a.m. with wagon tours of the farm, while the Growers Awards of Excellence submissions are judged beside the bidding area from 9:00 am until 12-noon. Winners will be announced at the end of the bidding (approximately 3:30 p.m.) and the prize-winning skids will then be auctioned off. Each year there are a lot of great offerings from our industry. My personal favourite was an entry a few years ago that featured a garden fence and a 'no-dog-peeing' sign. Yep, creativity abounds at the LO Auction!
Typically we will have skids full of the industry's best offerings of deciduous shrubs, trees, perennials and evergreens up for bid. We also have hard goods and related supplies, with skids full of fertilizer, pots, gardening tools, plant tags and labels.
Anyone may donate product (bring it to the site the day before or the morning of, on skids or not) and we will gladly accept it with a smile. The Growers Group, along with staff from Blue Sky and LO, will assign a lot number and place it out on the lot for bidding.
This year there will be a silent auction area with items that should appeal to everyone such as local wine, gift certificates and much more.
If that wasn't enough to get you excited, a local caterer known for its use of fresh, local produce will be serving up a delectable lunch from 11:45 to 12:45, all compliments of our host, Blue Sky Nursery. Bidding opens at 1 p.m. If you get thirsty, visit a tasting tent hosted by a local winery.
As mentioned above, plant material, hard good donations and gift certificates to the auction are welcome and appreciated! For more information, contact Kristen McIntyre at 1-800-265-5656, ext. 321,
auction@landscapeontario.com
.