March 15, 2014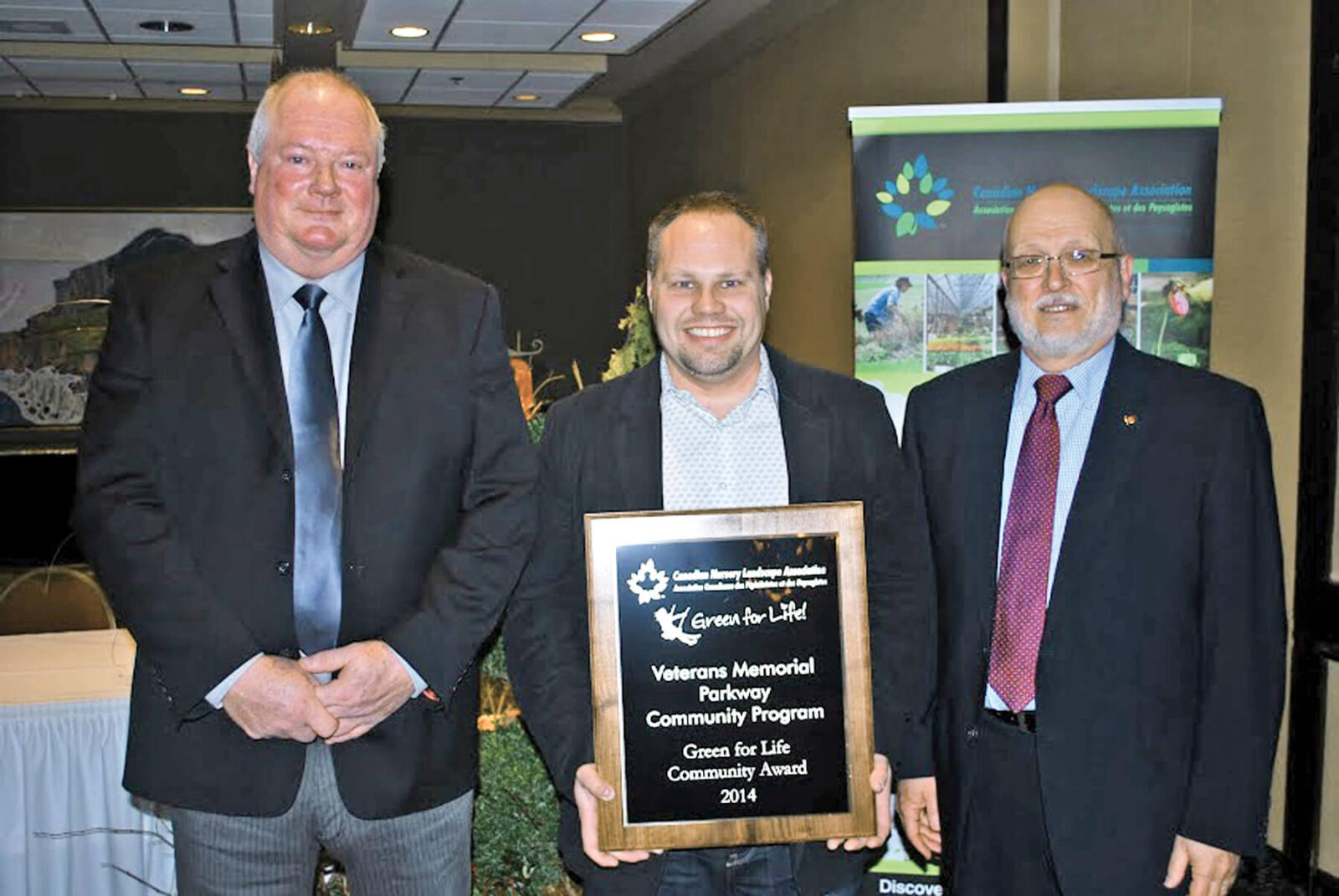 Landscape Ontario members dominate national awards
Landscape Ontario members left the National Awards of Landscape Excellence on Jan. 29 in St. John's, Nfld., with the majority of the hardware handed out during the evening.

Seven awards were given out at the 11th annual event which showcases excellence in the landscape, garden centre and nursery sectors of the industry.

Landscape Newfoundland and Labrador hosted the event that featured 41 entries from across Canada.

LO's 2013 winner of the Dunington-Grubb Award, Edengrove Landscapes of Mississauga, took home the Caterpillar Award for the best in residential construction installation.

It's been a big year for Betz Pools of Stouffville. The company came away from the LO Awards of Excellence in January with the Casey van Maris Award, and a few weeks later was awarded the Dynascape Award as the national winner for landscape design.

Boot's Landscaping & Maintenance of Richmond Hill took home the John Deere Award for Commercial Maintenance, and Shades of Summer Landscaping and Maintenance of Waterdown won the John Deere Award for Residential Maintenance.

This year, Sheridan Nurseries in Toronto won the Garden Centre of the Year Award for its commitment to growing teams, gardens, sales, environment, gardeners, technology and connections within the retail sector.

Winkelmolen Nurseries of Lynden will represent Canada on the world stage at the International Grower of the Year Awards competition held later this year in China. The LO member won the prestigious Canadian Grower of the Year Award.

The final award of the evening was presented to the Veterans Memorial Parkway Community Program (VMPCP) for commitment to the betterment of a public green space. Barry Sandler, Executive Director of VMPCP, and Grant Harrison, Chapter President, accepted the Green for Life Community Award. This program has planted 800 large caliper trees along the parkway, with hopes to double that number by 2017. This is the second Green for Life Award to be presented at the national awards ceremony.