December 15, 2013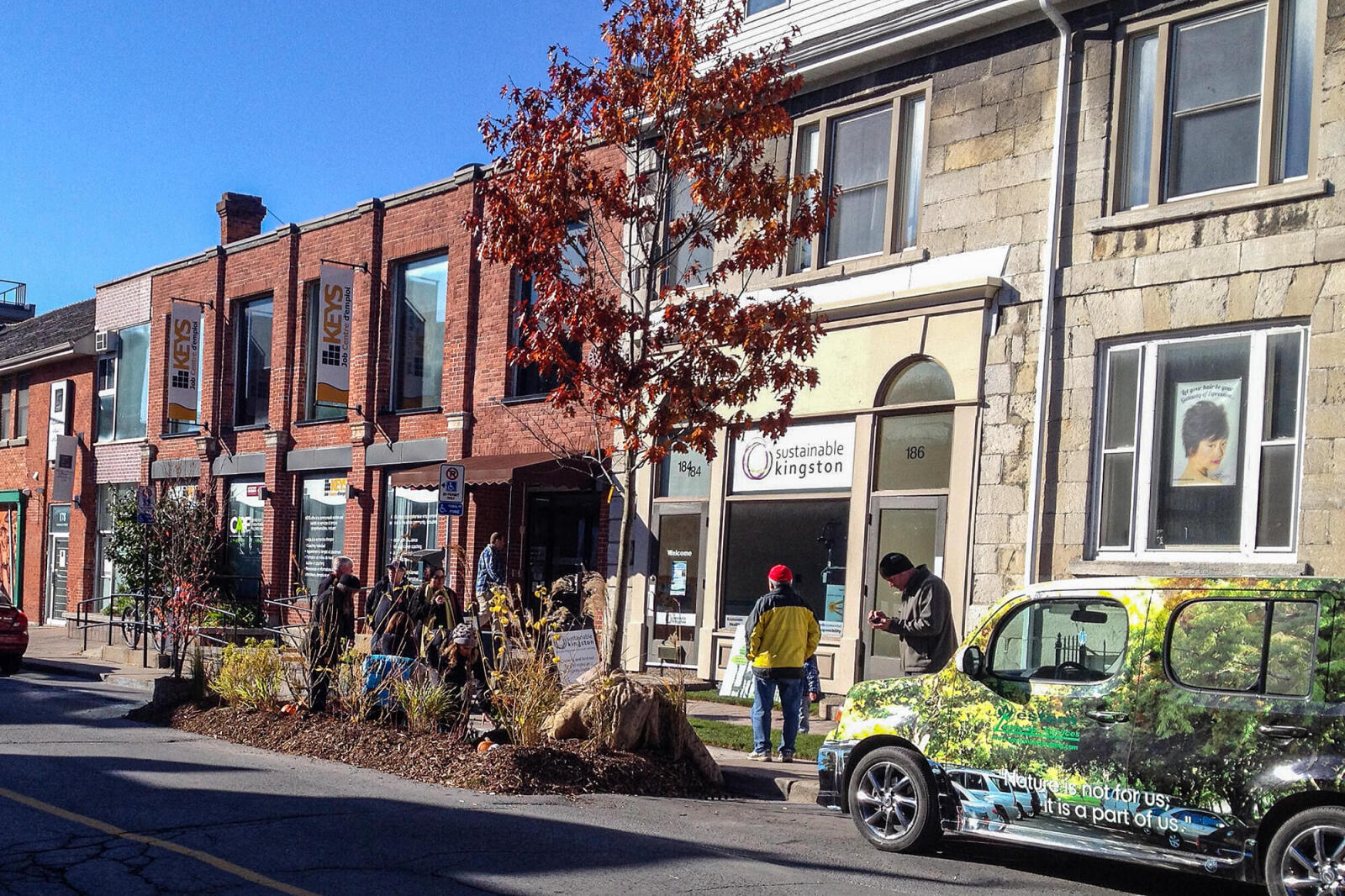 LO member helps to make Kingston better place to live
Landscape Ontario member Western Landscape Services is working to make its city a better place to live.

A community partner with Sustainable Kingston, the landscaping firm has taken on projects to improve life in its community, while promoting the aims of the group. Sustainable Kingston defines itself as an integrated community group based on the cultural, economic, environmental, and social pillars of sustainability.

In October, Western Landscape Services transformed a pavement parking spot into a livable green space for one day. In an effort to raise awareness about the use of space on city streets, the parking spot was transformed into a welcoming sitting area surrounded by mulch, plants and trees.

It took a crew of three from Western about two hours to complete the project. Western Landscape Services also provided potted plants, trees, and grass to transform the parking space into a green space.

"We hope that this project will challenge the way planners and citizens perceive the streets, and the way they are utilized," says Katie Wall, project and outreach coordinator with Sustainable Kingston. "By providing a welcoming space for lots of people, instead of a parking space for one car, we hope to draw more citizens downtown, and more support for local businesses."

The project received great local media coverage. Many residents also commented that there should be more mini-parks in parking spots in downtown Kingston.