May 15, 2010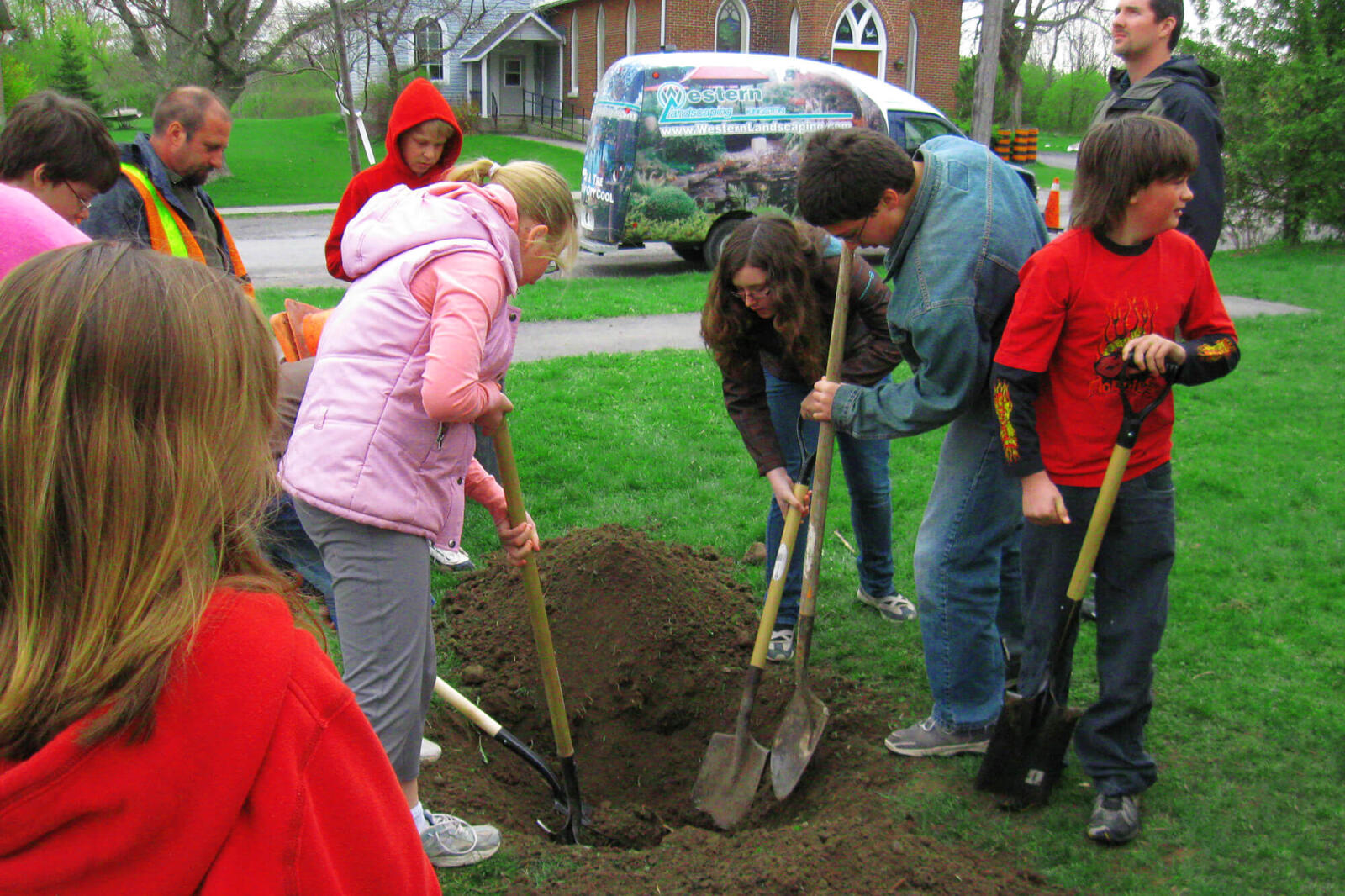 Western Landscape encourages Kingston students to plant trees
LO member Western Landscape Services of Kingston launched its third annual 'Plant a Tree, Make our City Cool' school project on Apr. 20.
For the next few months, Western Landscape Services will include grade six children in the process of planting ten trees at ten Kingston and area elementary schools. The children are educated on why trees are beneficial to urban forest development, and they also learn how to plant and care for a tree. Each student is given a seedling to take home to plant at a location of their choosing.
Western Landscape Services conducts the program with overwhelming support from sponsors and the community. The school program trees have been generously donated by Connon Nurseries in Trenton, seedlings by Friends of Lemoine Point Nursery Committee and Community Fisheries and Wildlife Involvement Program.
"We are passionate about encouraging the general public to plant trees," says Carol VandenEngel of Western Landscape Services. "Our team encourages people to plant trees – lots of trees. By planting just a single tree or shrub, each one of us can make a difference. Each tree will help to contribute to cleaner air, lower energy costs, create greater protection of our soil and water supplies, reduced noise levels, and establish a more serene and beautiful environment in which to live."
To follow the 'Plant a Tree, Make our City Cool' link for more information on the project, check out the website at
www.westernlandscaping.com
.