August 15, 2012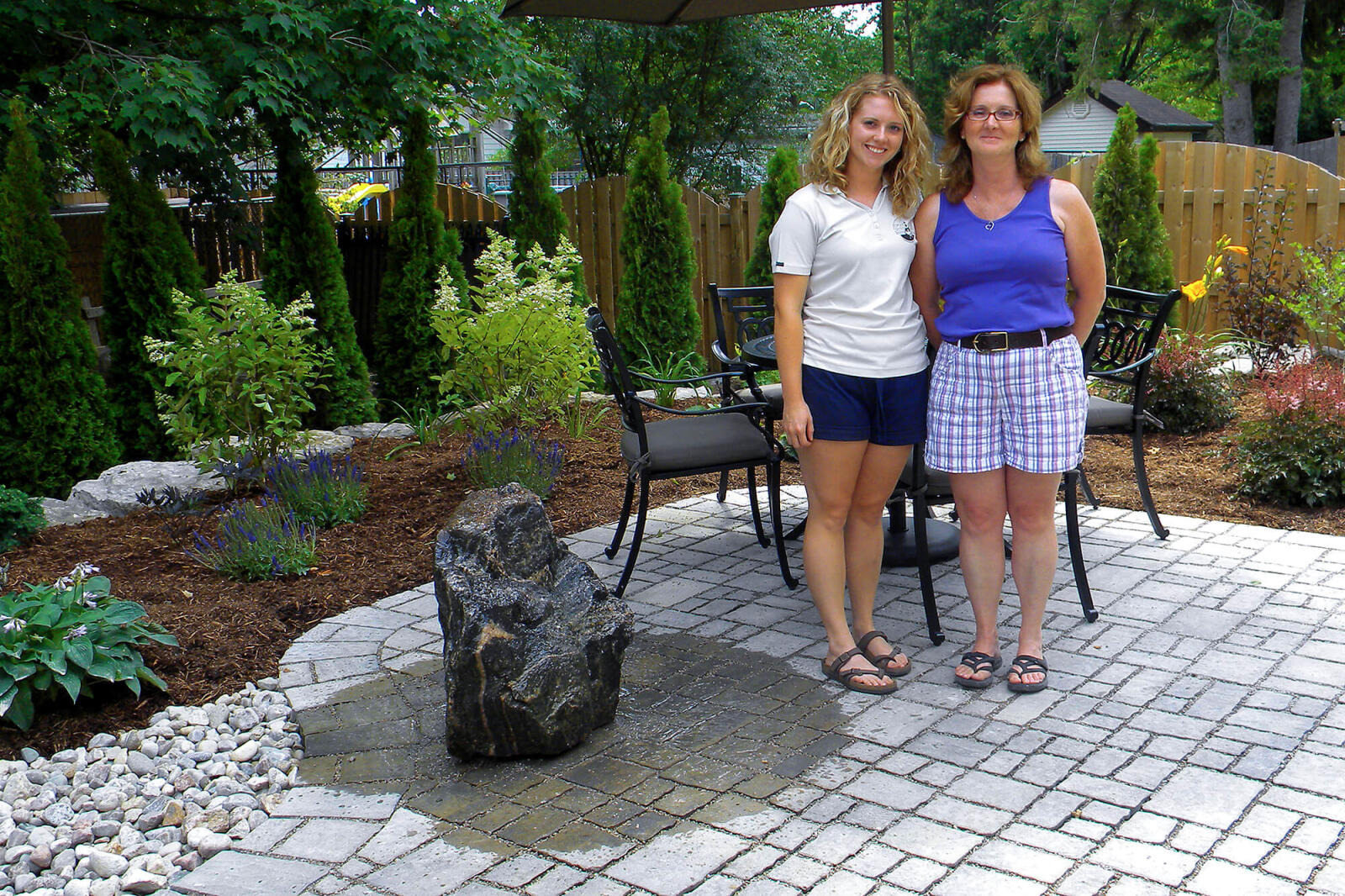 London Chapter members showcase their talent in garden tour
For the fourth consecutive year, members of the London Chapter invited the public to see first-hand what a professionally designed and installed garden looks like.

The Landscape of Excellence Garden Tour took place on July 14, featuring ten gardens in the City of London and area.

Taking part in the tour was Landscape Ontario's director of public relations Denis Flanagan. Following the tour, he said, "The gardens were quite diverse, and a great way to showcase to the public different design styles. The variety of property sizes allowed people on the tour to see examples of landscapes that could accommodate a wide range of budgets."

Although the number of tickets sold was down this year, business opportunities were forthcoming from the event. "Some entrants did get a couple of leads from the tour," said member of the organizing committee Wendy Harry.

She noted that next year the committee will begin planning earlier and do more promotion. As well, the committee hopes to form an alliance with a local charity.

"It was extremely helpful that the actual designers were on hand in the gardens to answer questions. I loved the gardens and the whole concept of the tour," said Flanagan.

"The London Chapter, tour committee and Wendy should be congratulated on a fabulous event and once again being champions at promoting quality landscaping and our LO Green for Life message," concluded the public relations director.

Members displaying gardens in the tour included Coldstream Land Escape, Eden Gardenworks, Escapes Outdoor Living Design, Jay McKinnon Company, Nicola's Garden Art, Rural Roots Landscaping, TLC Professional Landscaping and Tydan Landscape Design.

Those serving on the organizing committee are Jerry Hakkers, Jason Zehr and Wendy Harry. "They all did a fantastic job of running of the Gardens of Distinction Tour," said Flanagan.

A thank you went out to all of the following members who helped promote and sell tickets: Artistic Shadows Landscaping, Baseline Nursery, Canadale Nurseries, Parkway Gardens, Springbank Gardens and Van Horik's Greenhouses.