June 4, 2013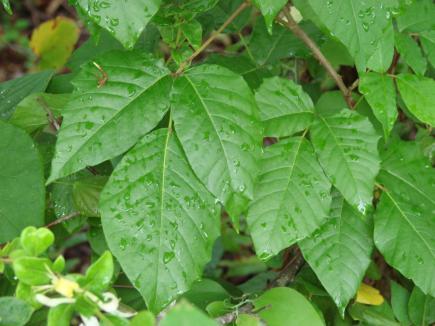 Poison ivy

Houseplants, cultivated garden plants and ornamentals are the cause of many poisonings. However, some are attributable to native or naturalized plants. The most commonly reported plant poisonings result from curious children eating fruit and plant fragments.

Plants that are poisonous to humans may also be just as harmful to pets and animals.


A review of the available literature has shown that problems exist for doctors who have to diagnose and treat cases of plant-induced poisoning in Ontario. The initial problem is in determining whether the symptoms are indeed caused by plant toxins. The second is in acquiring a positive identification of the plant involved. In addition, well-documented literature is often not available on previous cases of poisoning and treatment. Regional Ontario Hospital control centres present in various areas of Ontario are the best sources of information.

For further information, consult your family doctor or your local Ontario Hospital Poison Control Centre.
Annuals
Nicotiana - all parts
Castor bean - seeds


Houseplants
Amaryllis - bulb
Anthurium - all parts
Azalea - all parts
Bird of paradise - seeds, pod
Burro's tail - all parts
Calla lily - leaves and roots
Castor bean - seeds and leaves
Crown of thorns - sap
Cyclamen - bulb
Dieffenbachia - all parts
English ivy - leaves
Hydrangea - leaves
Jerusalem cherry - all parts
Lantana camara - green berries
Milk bush (Euphorbia) - sap
Mistletoe - all parts
Philodendron - leaves, stem
Poinsettia - sap - toxic not poisonous
Oleander - all parts

Bulbs
Amaryllis - bulb
Hyacinth - bulb
Narcissus - daffodil - all parts
Scilla - all parts
Snow drops - all parts
Tulip - bulb


Perennials
Aconitum - Monkshood - roots
Arisaema - Jack-in-the-pulpit - Rhizome
Clematis - all parts
Colchicum - autumn crocus - bulbs
Convallaria - lily of the valley - all parts
Datura - jimsonweed - all parts
Delphinium - larkspur - young plant, seeds
Dicentra - bleeding heart - foliage, roots
Dictamus - gasplant - all parts
Digitalis - foxglove - leaves
Euphorbia - spurge - all parts
Helenium - sneezeweed - all parts
Iris - roots, leaves
Lathyrus - perennial sweet pea - seeds
Lupins - all parts
Papaver - poppy - all parts
Parthenocissus - Virginia creeper - berries
Perennial lobelia - all parts
Rudbeckia - coneflower - all parts

Herbs
Echium - blueweed - leaves, stem
Phytolacca - pokeweed - seeds
Rheum - rhubarb - leaves
Solanum - night shade - berries


Trees and Shrubs
Caragana - seeds
Daphne - berries
Euonymus - burning bush - leaves, bark, fruit
Juniper - berries
Malus - apple, seeds
Prunus - black cherry - seeds, stems
Pincherry - foliage, stems and seeds
Chokecherry - seeds
Rhamnus - buckhorn - fruit
Rhododendron - all parts
Rhus - poison ivy
Gingko - maidenhair tree
Aesculus - horse chestnut - nuts
Gymnocladus - coffee tree - seed pulp
Laburnum - golden chain tree - seeds
Ligustrum - common privet - berries
Robinia - black locust - seeds
Wisteria - seeds
Ploradendron - American mistletoe - berries
Hydrangea - leaves and roots
Taxus - yews - seeds