November 15, 2010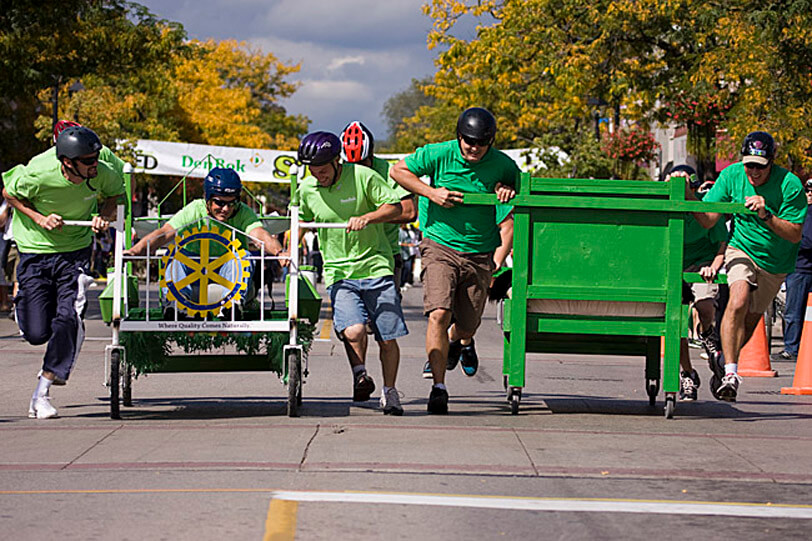 Two landscape companies big part of Amazing Bed Race
Two Burlington landscape companies, DenBok Landscaping and Design and Green Thumb Landscaping, were part of an amazing event that raised $81,000 for the Joseph Brant Memorial Hospital Foundation and the Rotary Club of Burlington North.

The event, on Sept. 26, was the first-ever Burlington Amazing Bed Race. Five-person teams of four pushing and one perched on the bed competed for both bragging rights and helping a good cause. The inaugural title eventually went to Halton Police Services.

Leon Denbok, one of the organizers of the event and president of the Rotary Club — North Burlington, said, "We are super excited about next year. We hope to raise between $150,000 and $200,000." The four Burlington Rotary clubs have pledged $1 million over five years towards the hospital.

The two bed racing teams entered by the LO members had fun while raising funds for the cause. They were evenly matched as they faced each other in the special landscapers' challenge, which saw the Green Thumb Gorillas edge the DenBok Dirt Devils.

The 2nd Annual Amazing Bed Race will take place on Sept. 25, 2011. Organizers say it will be an even bigger event.