June 27, 2013
Fraxinus quadrangulata
Blue Ash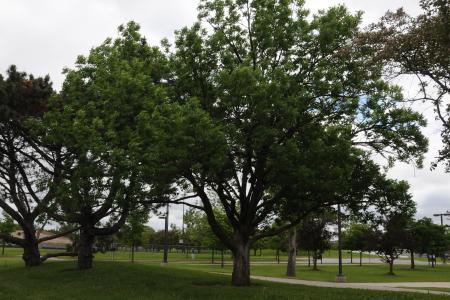 Description
The blue ash is a medium sized tree that is adaptable and problem free. The foliage remains glossy green through the summer heat providing both a moderate texture to the landscape and diversity to the urban forest.
Usage
Specimen, tree lawn.
Origin
Extreme southern Ontario and central USA
Hardiness zone
4
Size
20m
Form/texture
Irregular, small narrow, rounded crown with lower branches persistent.
Bark has shaggy plates with age.
Vigourously growing twigs have four distinctive ridges making them appear square.
Growth rate
Slow to moderate, lives to 150 years.
Leaf
Opposite, compound dark green turning yellow in fall
Flower
Perfect borne in elongated clusters in April and May
Fruit
Samara mostly falls to ground by late fall.
Eaten by birds and small mammals.
Exposure/culture
Full sun.
Easily transplanted.
Very tolerant of a variety of soil texture, depths, moisture, pH.
"The most drought resistant of the native ashes." (Farrar).
Comments
"The blue ash yields a blue dye when its inner trunk bark is macerated in water and boiled" (Waldron).

Most drought resistant of native ashes.

"It is host to a number of insects, none of which is cause for great concern" (Waldron).

Naturally found on dry upland limestone soils.

Quite uncommon in the trade, though Fraxinus excelsior 'Kimberley Blue' may be called blue ash.

Blue ash seems to be unaffected by emerald ash borer.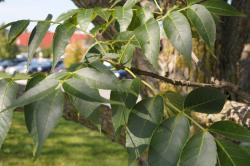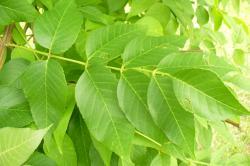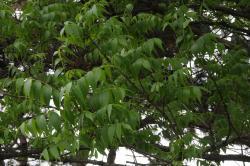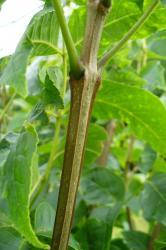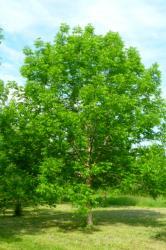 Reference:
Farrar, J.L. 1995.
Trees in Canada
. Fitzhenry and Whiteside Limited, Markham, Ontario and Canadian Forest Service, Natural Resources Canada, Ottawa. 502pp.
Waldron, G. 2003.
Trees of the Carolinian Forest
. The Boston Mills Press. Erin, Ontario. 275pp.