June 11, 2013
Phellodendron amurense
Amur Corktree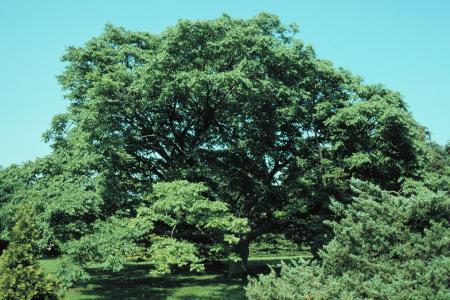 Description
The Amur Corktree is a medium sized tree with interesting corky bark and virtually pest-free. The broad spreading crown provides wonderful shade. Plant male cultivars to avoid the mess from the plentiful black fruit. When given adequate soil volume and moisture this tree will tolerate most urban sites.
Usage
Shade, specimen, street tree, buffer strip, highway.
Origin
China, Japan, Manchuria
Hardiness zone
3
Size
10-15m
Form/texture
Broad spreading open, rounded crown on a short trunk.
Growth rate
Medium, long-lived.
Leaf
Opposite, compound, dark glossy green turning yellow.
Interestingly late to leaf out.
Leaf bases completely encircle the bud.
Flower
Not showy, June.
Fruit
Fragrant, green turning to black as season ends.
Gives a very coarse look to a medium looking tree, very messy when drops on sidewalks.
"Seeds germinate like beans" (Dirr).
Exposure/culture
Full sun.
Tolerates many soil types, range of soil pH.
Moderate drought tolerance.
Tolerates pollution, salt spray.
Extensive, fibrous roots make it easy to transplant.
Very few pests.
Comments
Male cultivars have a more tidy appearance from both overall shape and the absence of fruit; e.g. 'Macho', 'Shademaster'.

Superior urban tolerance seems to be dependent on adequate soil volume.

Easily germinating seeds has placed it on the US Invasive Plants List for Massachusetts, New York, Illinois.

P. sachalinense may be more tolerant and apparently more winter hardy.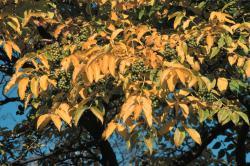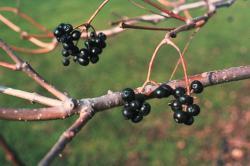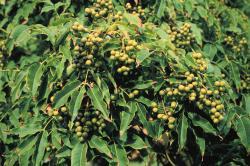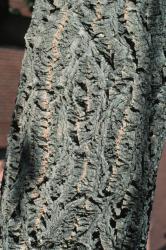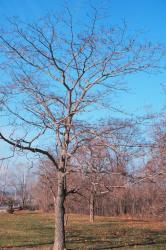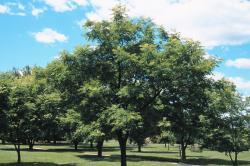 Reference:
Dirr, M. 1998.
Manual of Woody Landscape Plants
. Stipes Publishing, Champaign, Illinois 1187 pp.