June 11, 2013
Quercus macrocarpa
Bur oak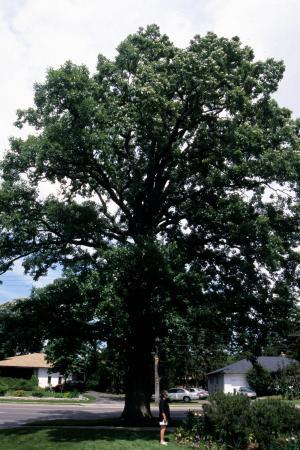 Description
If one choice could be made to select a durable tree that could achieve old age in less-than-ideal urban conditions in Ontario, bur oak may indeed be the tree to choose.
Usage
Park, street, reclamation.
Origin
Eastern North America; in Canada, Saskatchewan to New Brunswick
Hardiness zone
2,3
Size
18-30m
Form/texture
"Texture coarse in all seasons, but majestically so"(Dirr).
Broad, rounded form with stout twigs that often have corky ridges.
Growth rate
Slow.
Leaf
Alternate, simple, lobed, no fall colour.
Flower
Inconspicuous except when looking at whole tree.
Fruit
Large crops of acorns every two to three years, valuable to wildlife.
"The acorn cup is rough, shaggily fringed near its rim and almost envelopes the acorn like a bur" (Jacobson).
Exposure/culture
Full sun to part shade.
Grows on a wide range of soils with a preference for clay soils of neutral to higher pH.
Tolerates drought, occasionally wet soils and exposed sites.
Difficult to transplant bare root.
Comments
"A rugged, imposing tree, very cold hardy; rejoices in hot summers, deep soil and ample moisture" (Jacobson).

Found naturally on floodplains where it tolerates seasonal flooding as well as wet prairies or limestone areas

Hybridizes with Q. bicolor (Swamp White Oak).

This species is as tough as they come with exceptional drought and salt tolerance, adaptability to high pH soils and rock-solid structure. This native oak is well adapted to the climate of Ontario and many massive, old specimens can be found already in cities throughout Ontario. The challenge with bur oak is getting them established after transplanting. Bur oaks have the character and charisma of large individuals and great urban adaptability.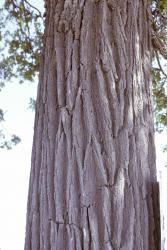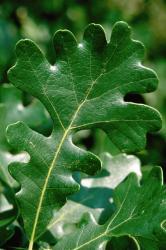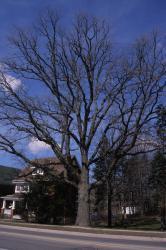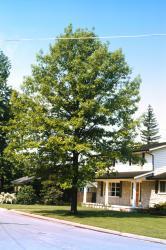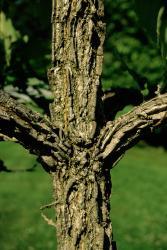 Reference:
Dirr, M. 1998.
Manual of Woody Landscape Plants
. Stipes Publishing, Champaign, Illinois 1187 pp.
Jacobson, A.L. 1996.
North American Landscape Trees
. Ten Speed Press, Berkely California. 722pp.