August 27, 2018
Why is Clematis pruning so hard?
Ok so the clematis right now is spectacular – in a walk around the neighbourhood we see full trellises of a number of different colours and flower shapes and sizes. The one question we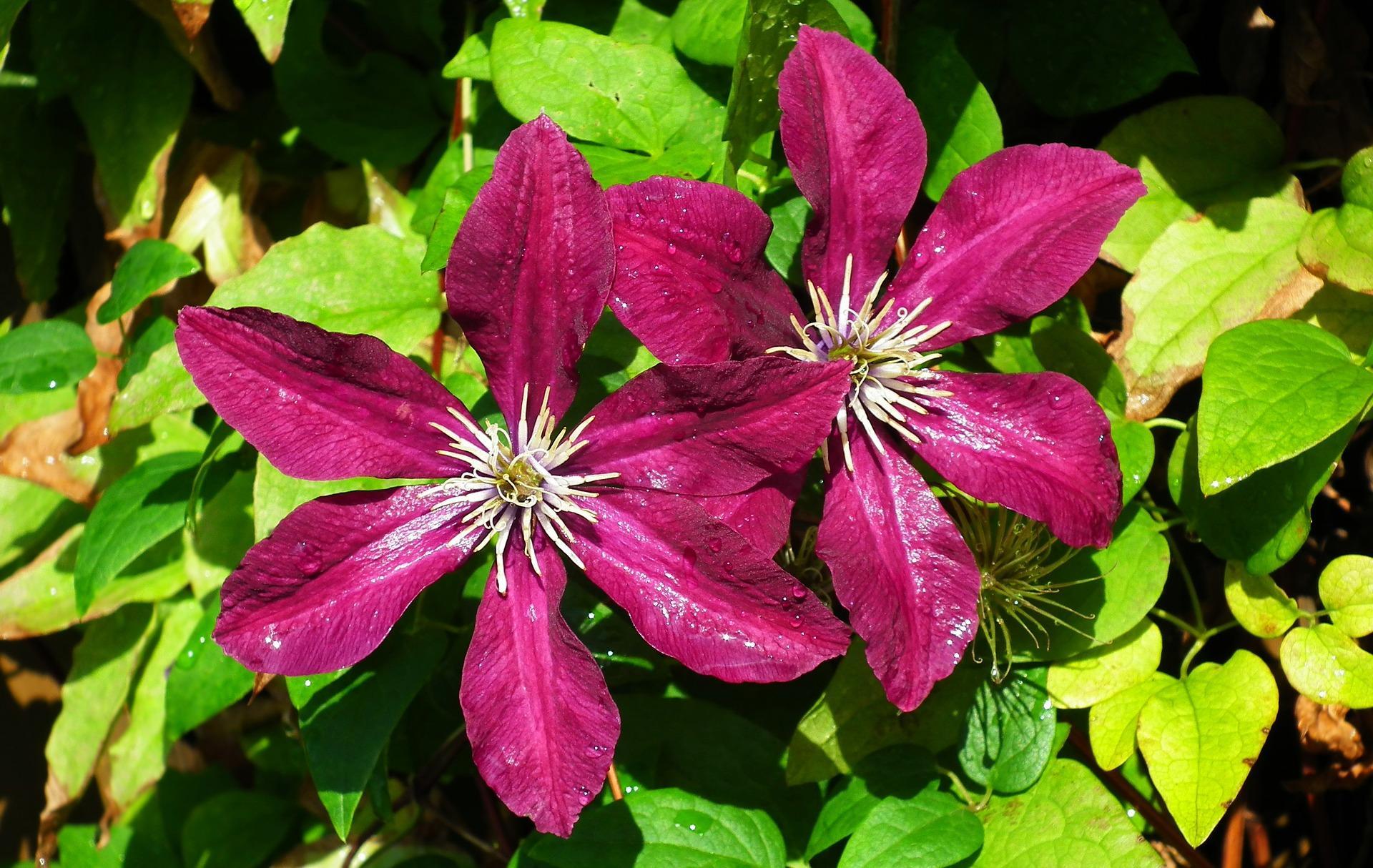 hear the most about clematis is the pruning question – as some varieties bloom on 'new wood' and some bloom on 'old wood'… So here are a few thoughts:
Pruning:
First important hint – do not prune off any flower buds! If you are seeing buds that means you need to wait till the plant is finished blooming.

Second hint – if a newly planted clematis – wait till the second year to start pruning.

Third hint – if there are any dead bits – broken stems or dead stems – go ahead and prune those away anytime – dead is dead and keeping any broken stems will make the plant look unsightly.

Now comes the tricky bits – if you want to put on your calendar the 'when' to prune your clematis – you need to know what 'group' of flower timing your plant fall into – especially if it is a late summer or 'fall' bloomer – as those types are best pruned in spring – versus the other groups that are best pruned right after they flower.

If you are unsure which time of year the plant normally blooms – it is ok to wait a year till you see for yourself.

Different varieties flower at different times of the year, and in order to prune properly, one needs to know its blooming habits. Generally, clematis can be organized in one of the following groups: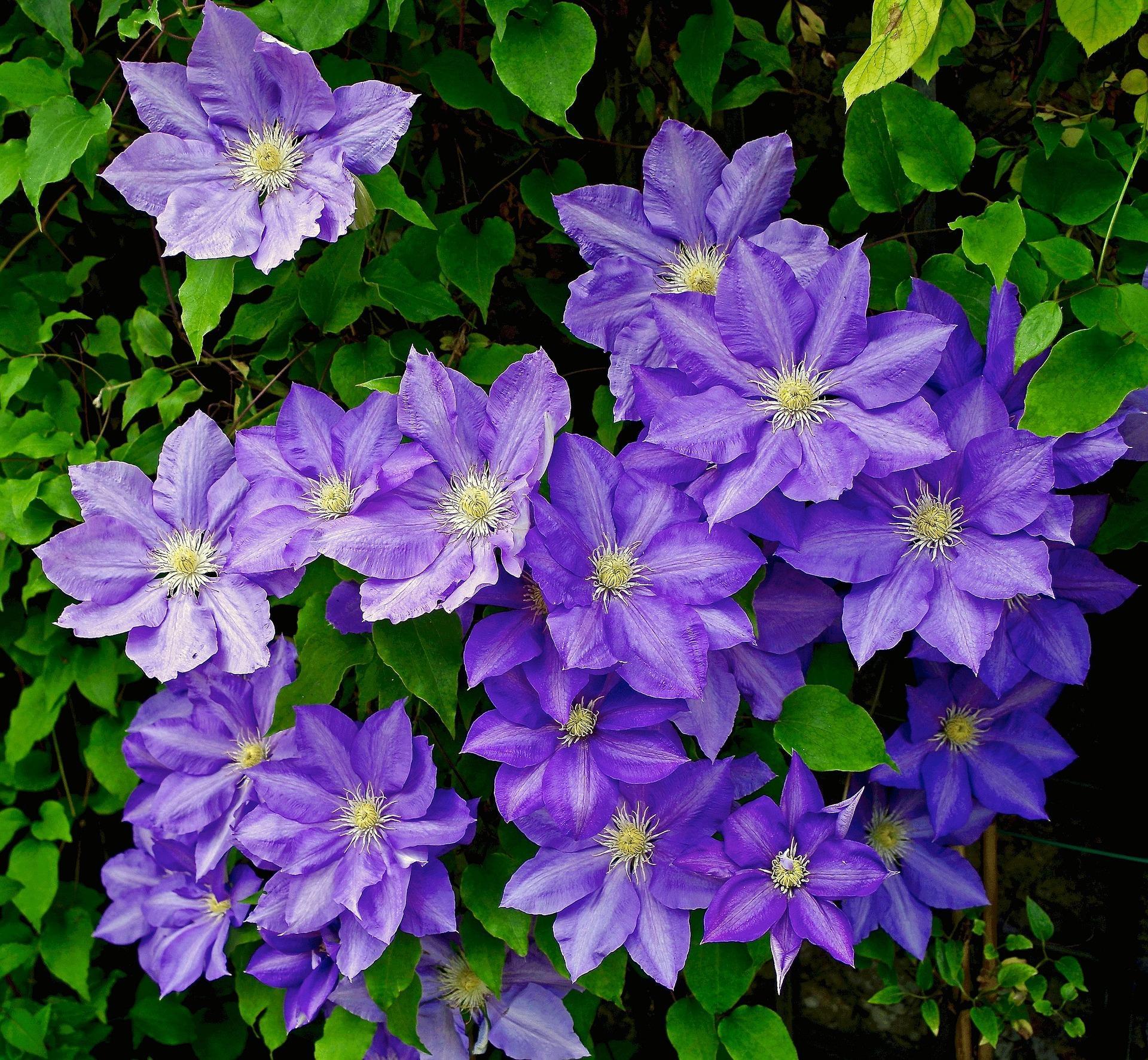 Group 1
Blooms in early spring on last year's growth. Prune only dead or weak branches after flowering to tidy the plant.

Group 2
Blooms on new growth in May, June or July. Light pruning to strong buds in April is recommended to promote branching.

Group 3
Blooms late in the season, from July through the fall. They can be pruned back hard in early April to just above a good set of buds, usually around 30 cm.

Group 'new'
New breeding is allowing for longer bloom times – see the plant tag to make sure. Long bloomer like 'Sweet Summer Love' only needs a pruning in winter.

There a lot of 'how to prune' clematis links online - and we found most of them a bit confusing. One article on our website keeps it simple: How to grow clematis.

So – watch your vines to understand when they bloom – avoid pruning flower buds – and enjoy your clematis in your gardens!

Check out other helpful Landscape Ontario articles:
• Why hire a Landscape Ontario member company
•
Top ten plant related questions for beginners
•
Landscape Care